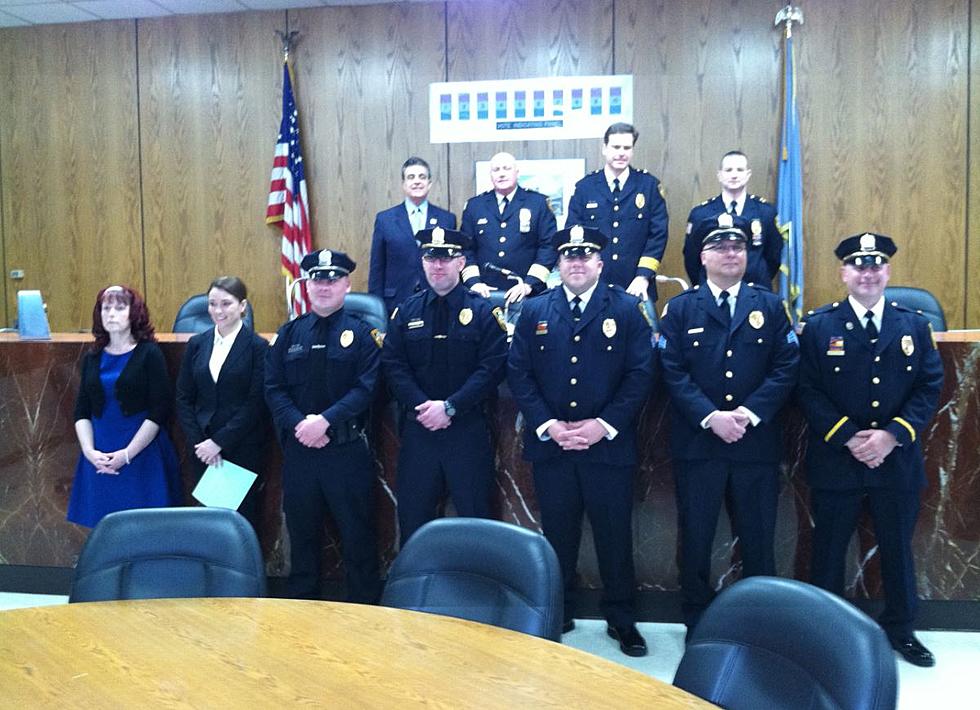 Utica Police Department Holds Promotion Ceremony
Jim Rondenelli, WIBX
The Utica Police Department held a promotion ceremony in the Common Council Chambers at City Hall on Monday.
Williams says they filled the ranks of Captain, two Lieutenant's positions and two Sergeant's positions because of five recent retirements.
There was also a new hire.  Officer Carlie Helig has transferred to the Utica Police Department from the Oriskany Police Department.
The following officers were promoted:
Lieutenant Don Cinque to Captain,
Sergeant Michael D'Ambro to Lieutenant,
Sergeant James Holt to Lieutenant,
Investigator Josh Grande to Sergeant, and
Investigator Charles Goldstein to Sergeant.
Meg Phillips, a civilian employee, was also permanently appointed to the position of Warrants Clerk.