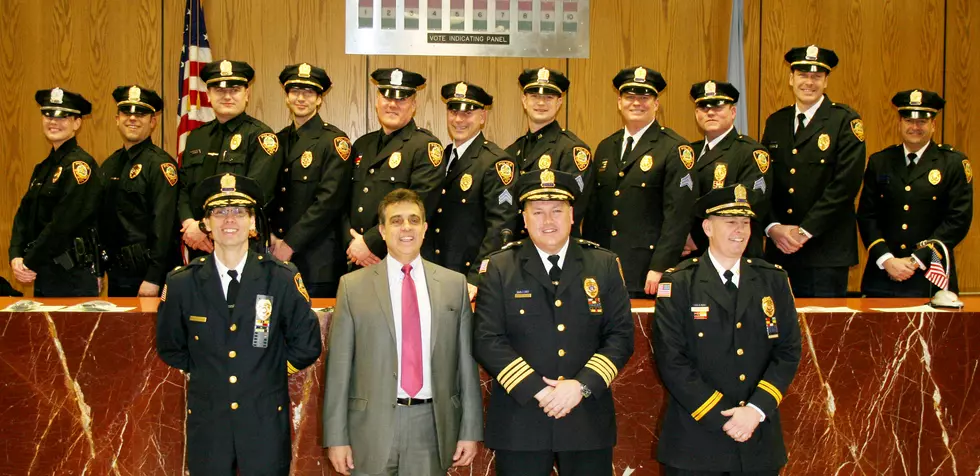 Central NY police department gets creative to attract new hires
Photo: Kristine Bellino
If you've always dreamed of becoming a police officer, now's your chance. One local police department is expanding its team -- and wants everyone to know with an interesting call to action.
As you heard Thursday on WIBX First News with Keeler in the Morning, the Utica Police Department is hiring and they unleashed a video to both inspire and attract applicants.
Getting creative with hiring
While some employers just slap a "We're Hiring!" sign on their door and wait for applicants to come to them, Utica PD tapped into its creative side.
They rallied their officers to help show why people should consider joining their team.

The 60-second video starts with various officers from Utica PD speaking about why they joined the force and enjoy their profession.  But, the video isn't all testimonials.
It also goes behind-the-scenes to highlight what prospective officers can expect on the job, from action-packed training to shooting hoops with the local kids.
The video was designed to inspire applicants and get them excited for the idea of a new career. Here's hoping all that hard work put into that video pays off for Utica PD.
Who should apply
Although Utica PD is looking for "all interested candidates," there are going to be some basic qualifications all applicants should meet.
For example, one requirement for applicants is that they be local.
"In order to participate in this examination, candidates must be legal residents of either Oneida, Oswego, Lewis, Herkimer, Otsego or Madison County for at least thirty (30) days immediately preceding the date of the examination."
Additionally, Utica PD is seeking individuals who are high school graduates or have a GED, in addition to having a valid NYS drivers license, and between the ages of 20 and 34 at the time of the exam.
You can find a copy of their requirements HERE. This link includes all the directions you need follow in order to correctly apply to join Utica PD's class of 2023.
If you have any questions about your eligibility, you can direct questions to recruitment@uticapd.com.
When to apply
Per our friends at Utica PD below:
All interested candidates must submit their applications to our Civil Service Office at Utica City Hall by the close of business day on August 10th, 2023 to be eligible to take the examination.
Getting ready for the exam
After you submit your application, you should start preparing for the exam. It's designed to see who has the right mentality to become an officer and determine those who'd be a good fit for the team.
You only have a few months to get ready, as the exam is currently scheduled for September 9, 2023.
Here's a handy LINK to the official study guide, so you have an idea what to expect.
Good luck!

Utica Police Officers working Downtown Utica in the 40s and 50's
Utica Police officers were out patrolling Downtown Utica "back in the day" See if you can guess the locations from the 1940's and 1950s.