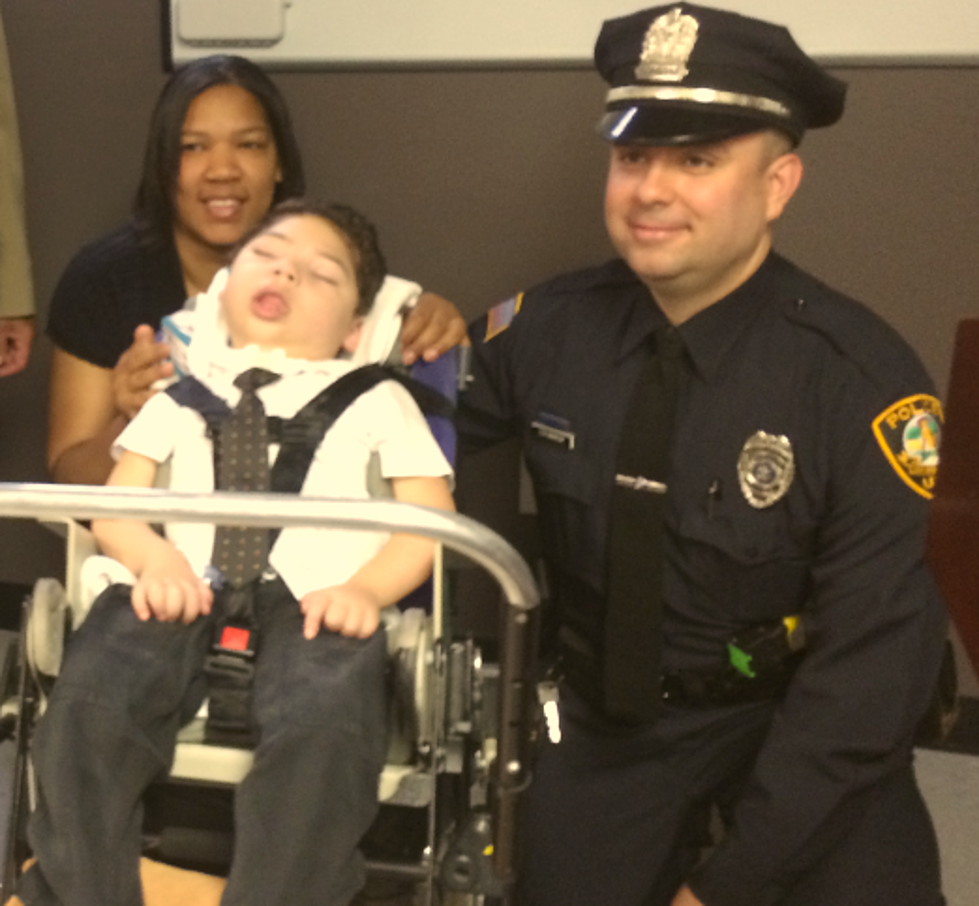 Utica Police Officer Honored For Saving 5 Year Old Utica Boy
Luke Tubia, TSM
A five-year-old Utica boy is alive and well thanks to the quick actions of Utica Police Officer Chris Manion.
When the call came in that Michael Carpio was not breathing last month, Officer Manion - who has nine years experience as a paramedic immediately began CPR.
When paramedics arrived on the scene minutes later, Officer manion continued his CPR as Michael was loaded and transported to a local hospital. As the ambulance was arriving at the hospital Officer Manion was able to help Michael recover a pulse.
Doctors later said it was Officer Manion's experience and fast actions that saved the boy's life.
At a press conference on Thursday, Officer Manion was humbled when asked about the incident,
"Anytime we can give a chance to a parent or anybody else to be with their loved one, whether it be for a day or many many years, that obviously makes you feel good," Officer Manion said.
UPD Chief Mark Williams said it was a blessing that Officer Manion was the first to the scene that day.