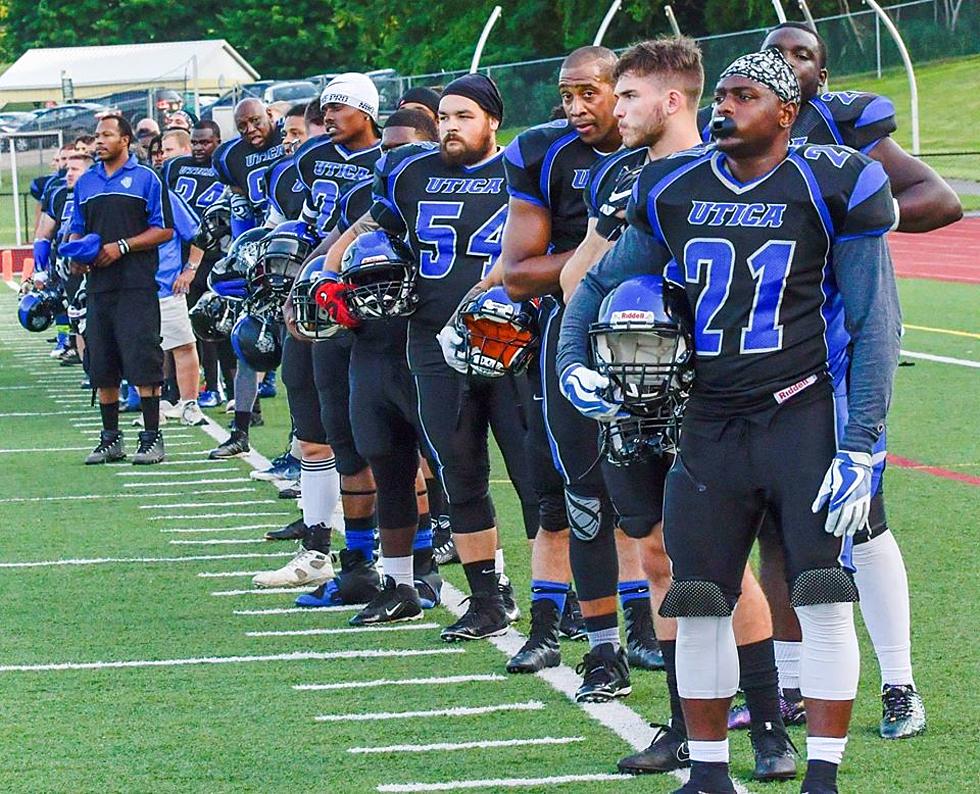 Utica Yard Dogs Winning Streak Snapped on the Road in Plattsburgh
Utica Yard Dogs via Facebook
What has been a dominant run in the Empire Football League hit a snag Saturday on the road in Plattsburgh for Utica's Semi-Pro football team.
At the start of the game the Yard Dogs had come off a 102-0 win and were sitting pretty on top of the standings at 6-0 in league play and 7-0 overall.
It was a late field goal based on a number of Yard Dogs miscues that led Plattsburgh to win 23-20. The first time the two teams played was at home on July 14th and ended with a 'W' for the Yard Dogs 34-26.
The Yard Dogs take the field at Sauquoit Stadium on Saturday, August 25th at 7 p.m. They will host the Schenectady Spartans. Everyone in attendance will receive a free team photo.