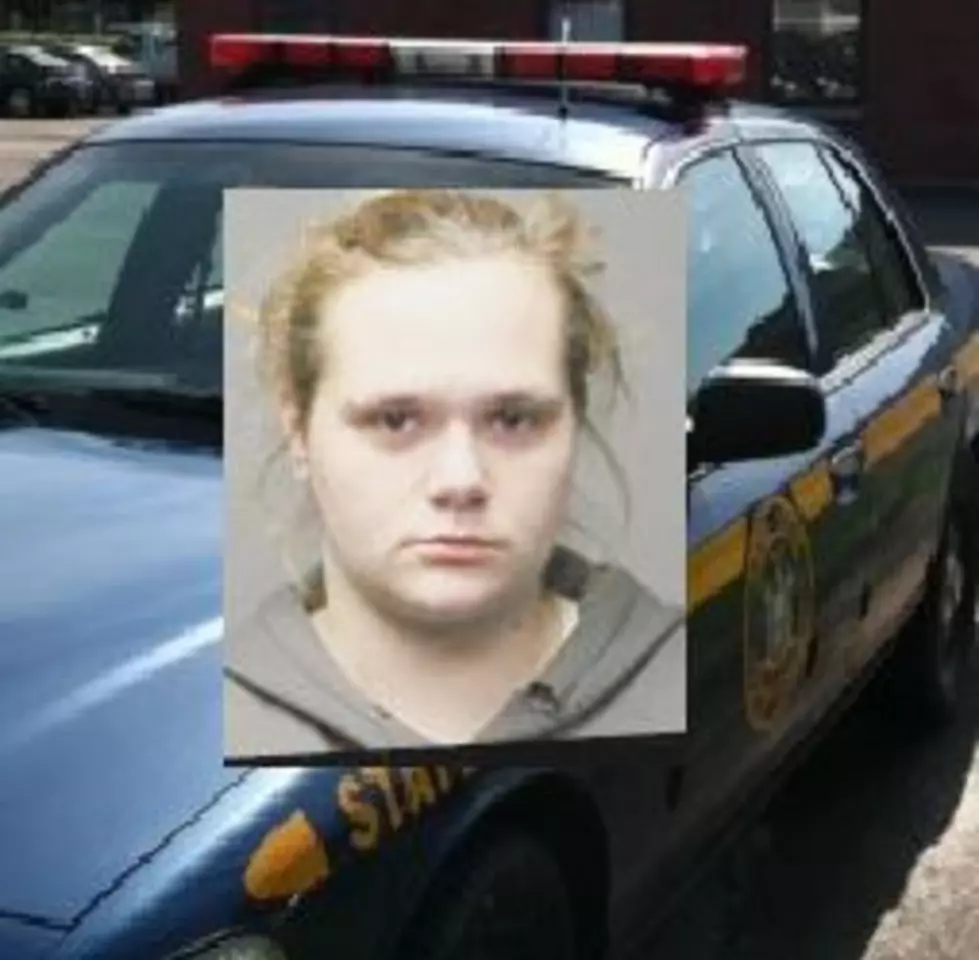 Woman Arrested for Allegedly Assaulting 14-Month Old Child
Photo Credit: New York State Police (McGehee) and WIBX (troop car)
A 21-year-old woman now faces child endangerment and assault charges after she allegedly harmed a 14-month old child.
McDonough, New York resident Lindsey L. McGehee stands accused of hurting the child while at a home on State Route 220 in the Chenango County town of Smithville.
Second degree assault (a Class D felony)
Endangering the Welfare of a Child
The child was injured on March 5, 2015.
McGehee was arraigned in the Town of Oxford Court and sent the the Chenango County Jail in lieu of a $5,000 cash bail or $10,000 property bond.
The child's injuries are listed as "serious" but no other information about the toddler has been officially released.