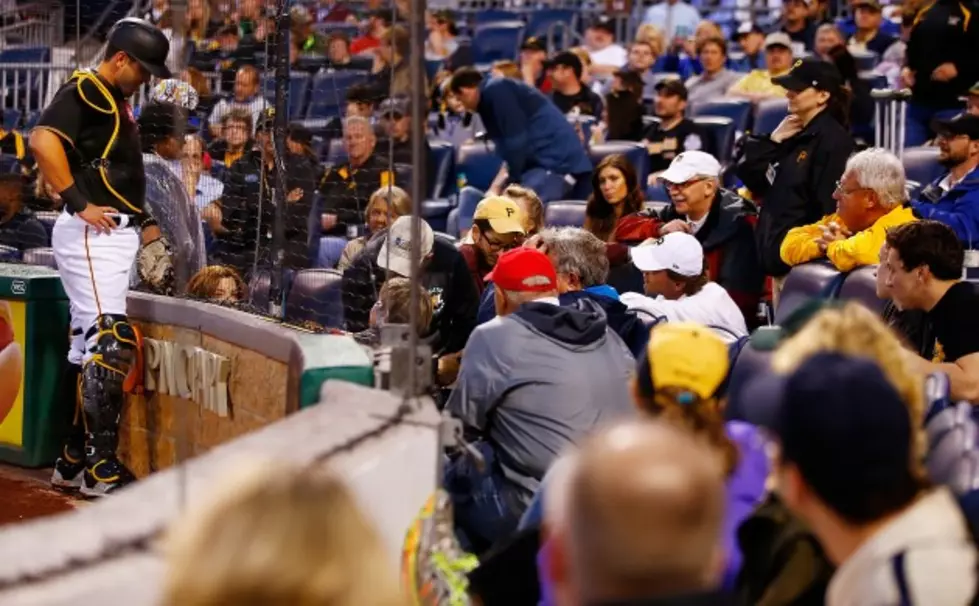 Woman Hit In Head By Foul Ball At Pirates – Cubs Game
Jared Wickerham, Getty Images
Monday night's Pirates - Cubs game at PNC Park in Pittsburgh was filled with some scary moments after a fan behind home plate was struck in the head with a foul ball.
It was a rare scene in baseball - not that balls and bats flying into the stands is rare - but the woman who was hit was sitting directly behind home plate, an area that is shielded by protective netting. It appears the woman's head was so close to the netting as she made her way back to her seat that when the netting gave, she was hit with near full velocity.
The game was delayed for more than 20 minutes and the fan was carted away on a stretcher. Officials with Pirates say the woman was 'alert' following the incident.