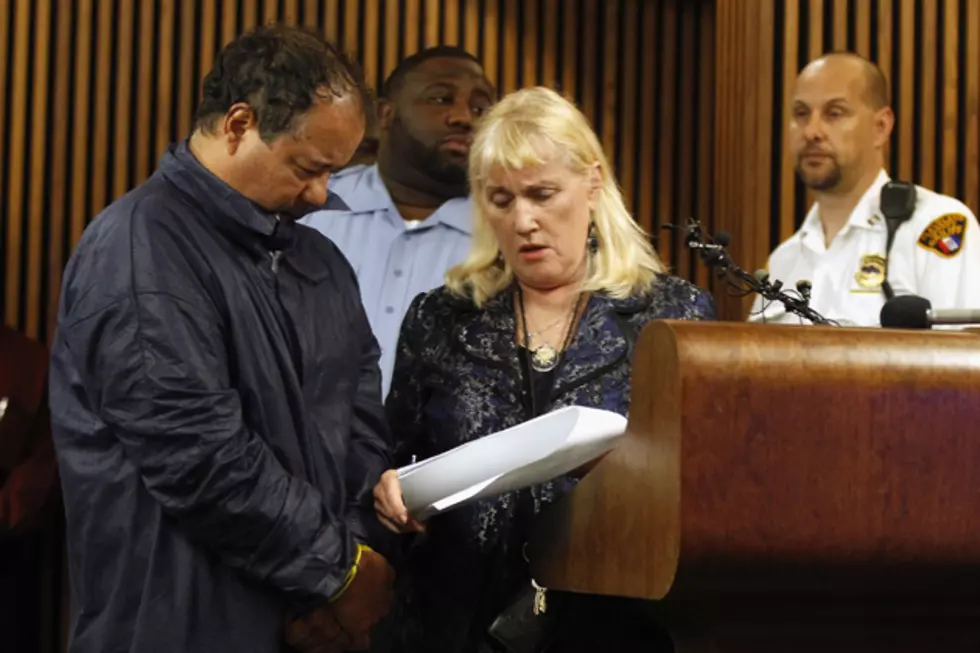 Ariel Castro Pleads Guilty, Receives Life Plus 1,000 Years in Jail
Matt Sullivan/Getty Images
Ariel Castro, the Cleveland man who abducted and imprisoned three women in his home for a decade, agreed to a plea deal on Friday that will ensure that he does not face the death penalty. He will be in jail, without chance for parole, for the rest of his life.
Officially, Castro will serve a life term, plus 1,000 years, for kidnapping, rape and attempted murder. "He's never coming out except nailed in a box or in an ashcan," said Timothy J. McGinty, the Cuyahoga County prosecutor.
Castro will also forfeit his home and any other assets. The house where the women were held will soon be destroyed.
During the hearing, Castro described how he had been a victim of sexual abuse and that he had assorted sexual problems. "My addiction to pornography and my sexual problem has really taken a toll on my mind," he said.
The three women, Amanda Berry, Gina DeJesus and Michelle Knight, recently released a video thanking the public for respecting their privacy as they continue to recover from their ordeal: