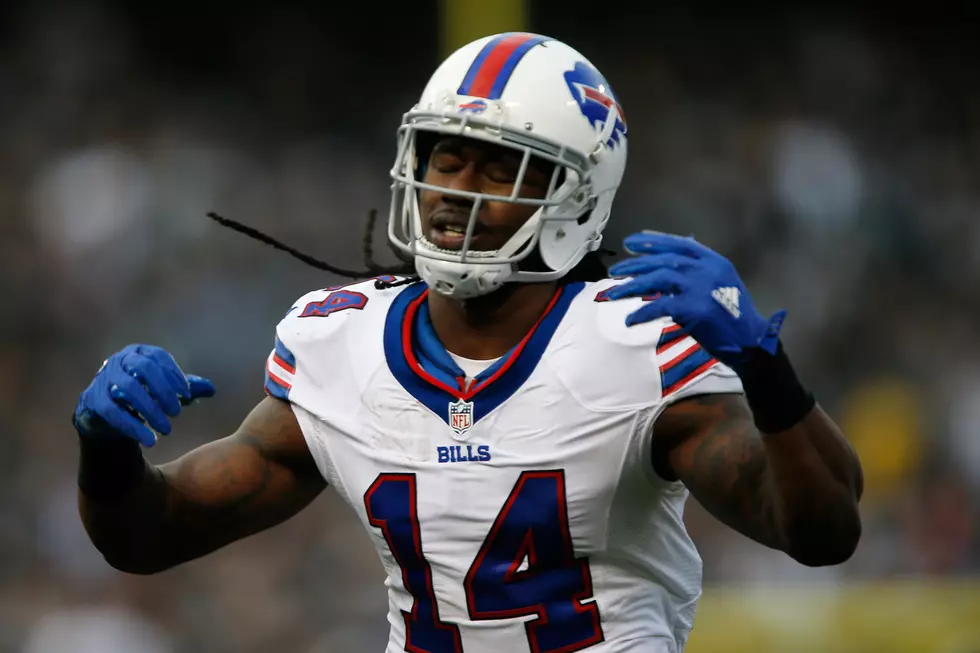 Bills Deal Watkins; Get Jordan Matthews, Draft Picks
Sammy Watkins (Photo by Brian Bahr/Getty Images)
The Buffalo Bills made a pair of moves Friday in an attempt to turn the page from the prior administration and build for their future. 
New General Manager Brandon Beane is saying goodbye to former first-round pick Sammy Watkins along with CB Ronald Darby. For new Head Coach Sean McDermott, he's returning No.1-level wide receiver Jordan Matthews from Philadelphia and cornerback E.J. Gaines from the Rams. And the Bills are stocked for the 2018 draft.
The Bills now have a pair of first, second and third-round picks in the 2018 draft. They have Kansas City's first-round pick next spring in addition to their own. They have the Rams second-round pick and the Eagles third-round pick in addition to their own choices in those respective rounds.
Watkins heads to Los Angeles, formerly Buffalo's 2014 first-round pick. He struggled to stay healthy, and when on the field, has been sporadic. Darby was the Bills' second rounder in 2015.
Sound like the new administration is looking for a fresh start?
Matthews, meanwhile, was Philadelphia's second round pick in 2014 and had been a cog in the Eagles' fast-paced offense. His 6-3 frame will provide a nice target for quarterback Tyrod Taylor.