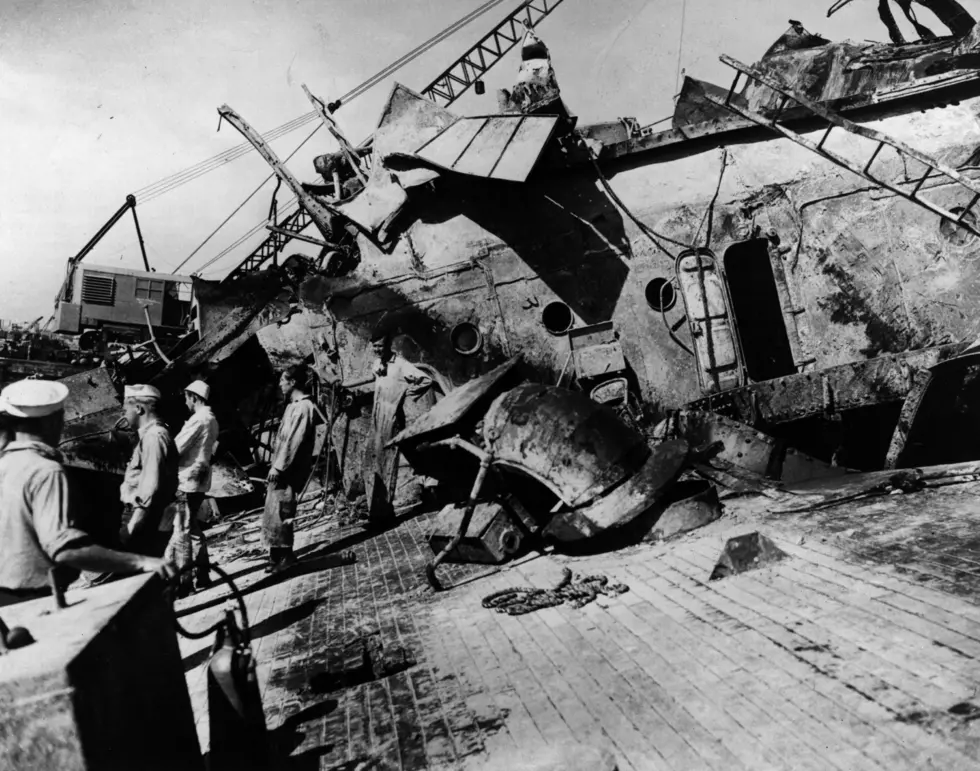 Burial in Kentucky for Newly Identified Pearl Harbor Victim
(Photo by Keystone/Getty Images)
LOUISVILLE, Ky. (AP) — The remains of a recently identified Kentucky sailor who was killed in the Japanese attack on Pearl Harbor 76 years ago will be buried with full military honors.
A Defense Department statement says 35-year-old Navy Fireman 1st Class Samuel W. Crowder's remains will be interred Saturday in Louisville. Crowder's nephew said the fallen sailor will be buried beside his mother.
Crowder was one of 429 crewmen on the USS Oklahoma who died when it was hit with torpedoes and capsized Dec. 7, 1941. The Navy couldn't identify most of the remains, which were buried at the National Memorial Cemetery of the Pacific in Honolulu.
The unidentified remains were exhumed in 2015. Crowder was identified in August by matching DNA with relatives, dental comparisons and circumstantial evidence.