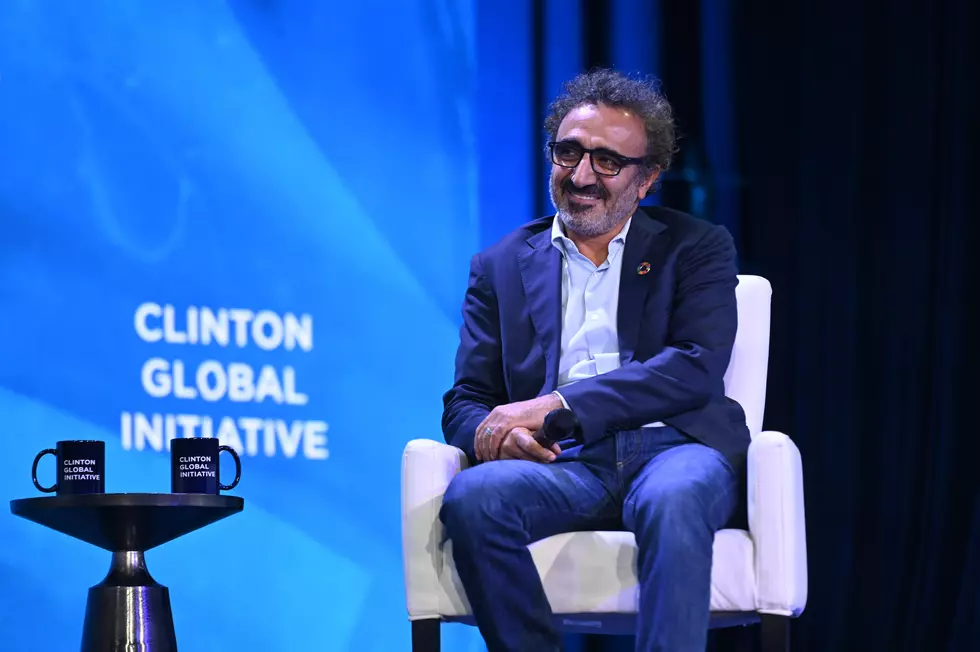 Chobani Yogurt Owner Donates $2 Million to Earthquake Relief in Turkey
Getty Images for Clinton Global
The owner of Chobani Yogurt in New Berlin has made a major contribution to his homeland.
Hamdi Ulukaya, the Turkish born CEO of Chobani yogurt has helped raise $2 Million for the victims of the devastating earthquake in Turkey this week. 
Ulukaya, the founder of the yogurt company, made a $1 million donation to the Turkish Philanthropy Funds (TPF) and committed to matching up to another $1 million in donations to help people who were devastated by the natural disaster. 
"My brothers and sisters in Turkey and the surrounding region desperately need our help," Ulukaya tweeted.
Chobani Greek Yogurt was launched in New Berlin, and now has plants in Norwich, NY, and in New York City.
"Our brothers and sisters in Turkey and region desperately need our help. please donate to @tphilanthropy earthquake relief and recovery efforts. i have pledged $1M and will match up to $1M in additional donations to aid those affected by this disaster https://bit.ly/3RC8ooM," he Tweeted.
"This is my homeland, and one of the biggest catastrophes in the country's history – my heart is breaking," he told The Street. "The cold winter days are here and people need access to food, water, shelter and medicine," Ulukaya said. "There is not time to waste."

Ulukaya is well known in the New Berlin region as a supporter of giving back to the community. Chobani was founded in 2005 and sold its first Greek yogurt in 2007. "He signed the Giving Pledge to commit to donating part of his massive wealth along with founders Warren Buffett, CEO of Berkshire Hathaway, and Melinda and Bill Gates, founder and former CEO of Microsoft."
The billionaire founder's charitable efforts are well-known and Chobani has donated 55 million products over the years to anti-hunger organizations across the U.S. Its employees have spent 24,000 hours volunteering for various organizations, according to the company's website. Chobani regularly gives to several Utica-Rome functions, including the Heart Association's WIBXHeart Radio-thon and the Boilermaker.
Amazon trucks carrying shipments of supplies began arrival in Turkey on Tuesday, Amazon spokesman Patrick Malone told TheStreet.
AquaVino Restaurant and Bar Opens in New Hartford. Check Out These Amazing Dishes
One of Utica's most popular restaurants has just moved into the former Outback Steakhouse in New Hartford. The new restaurant has an awesome menu featuring great food and drink. Check out these dishes we enjoyed during the soft opening.
Utica's NEXUS Center Preparing for Grand Opening
With hockey tournaments on the schedule in just a matter of hours, workers scramble to prep Utica's new NEXUS Center for its opening on November 9th.
36 Ideas to Inexpensively Make Your Backyard Feel Like a Resort
Here are some fairly easy and inexpensive ways to make your back yard feel like you're on vacation and a beautiful summer resort. If these 5 families can do this in Upstate New York, it can be done anywhere!