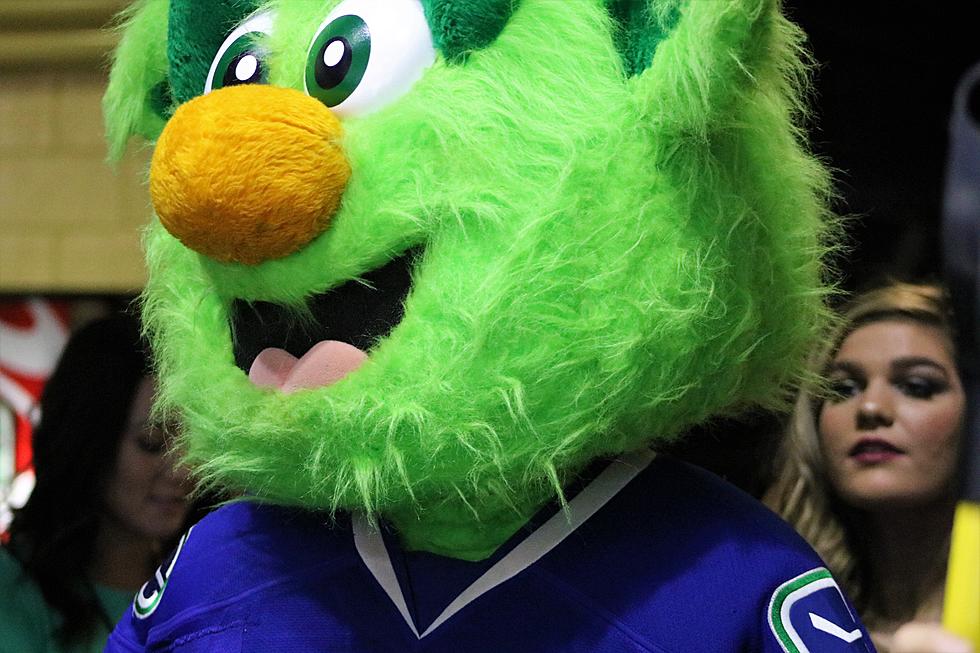 Comets Tie with Late Regulation Goal; Win in OT
Utica Comets Audie (Jeff Monaski, WIBX)
Philip Holm rallied the Utica Comets with a game tying goal in the final minute of regulation, and Wacey Hamilton notched the game winner 1:11 in overtime to lift the Comets to a 3-2 road win over Lehigh Valley on Saturday night.
The OT-winner was Hamilton's second goal the night, helping Utica to it's second win of the weekend and ninth in 2018. The Comets head into the all-star break fourth in the North Division (53 points), and red hot. Utica finished its January schedule with a 9-1-2  record.
Thatcher Demko stopped 25 of 27 shots to improve his record to 17-7-5. He and Reid Boucher will represent the host Comets at the AHL's All-Star Festivities on Sunday and Monday at the Adirondack Bank Center.