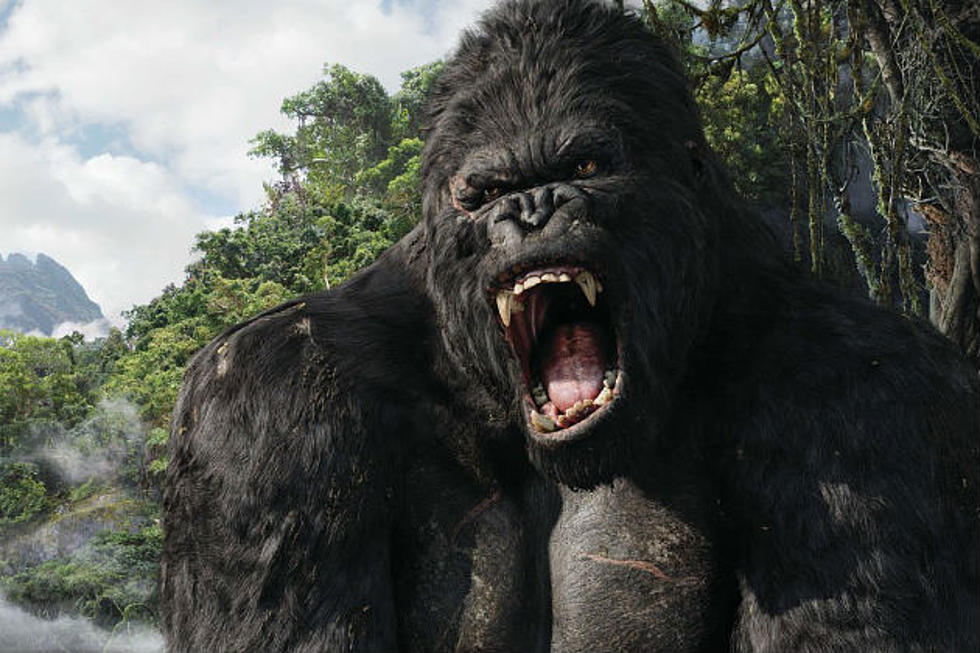 Comic-Con 2014: 'Skull Island' Film Will Explore the Origins of King Kong
Universal
While 'Godzilla 2' and 'Warcraft' were definitely big draws at Legendary's panel today at Comic-Con 2014, the studio had a surprise up its sleeve: the announcement of 'Skull Island.' And if that name sounds familiar to you, that's because it's the birthplace of King Kong.
Following a preview of 'Godzilla 2' and a 'Warcraft' presentation, Legendary made an exciting announcement: the studio is developing a 'Skull Island' film, which will explore the origins of another one of your favorite movie monster icons: King Kong. Following the studio's success with 'Godzilla,' we're eager to see what they cook up for another epic monster movie outing.
Skull Island was the home of King Kong, as first seen in the original 1933 film and featured in every sequel and remake since. Peter Jackson even included a scene on Skull Island in his early horror film 'Dead Alive' before going on to make his own version of 'King Kong' in 2005. In addition to being the home of the giant gorilla, the island also serves as residence to various other species of creatures, some prehistoric and others long believed to be extinct, which opens up a whole world of possibilities to explore on screen.
While no director or other specifics were revealed, Legendary said the film is scheduled to hit theaters on November 4, 2016.