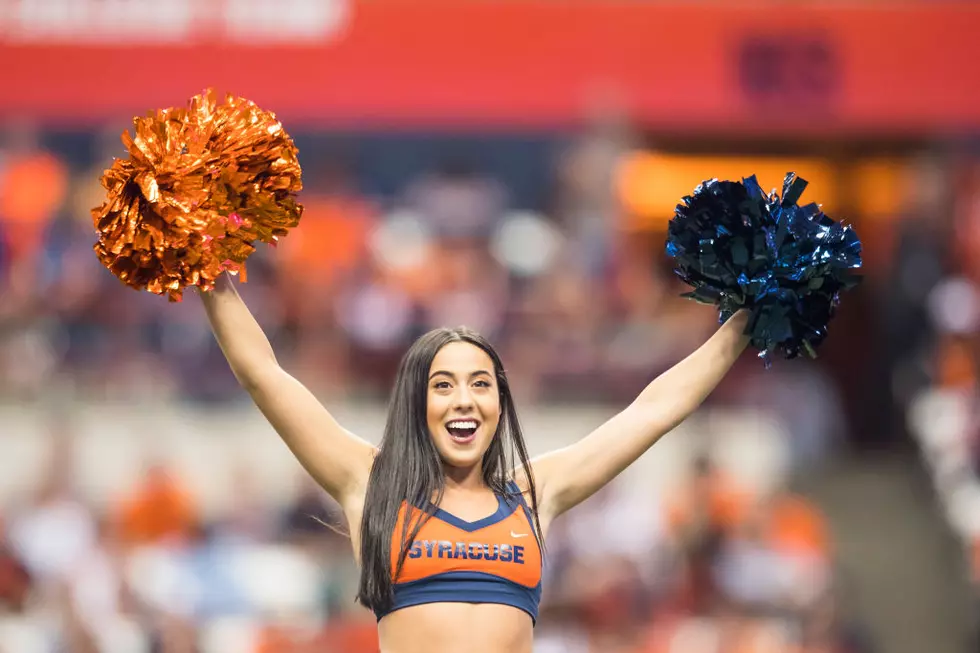 Drummond's 38 Gives Syracuse Women 76-69 Upset of No. 11 FSU
Photo Credit - Brett Carlsen/GettyImages
SYRACUSE, N.Y. (AP) — Miranda Drummond scored a career-high 38 points, including 11 straight late in the fourth quarter that lifted Syracuse to a 76-69 win over No. 11 Florida State on Sunday.
Drummonod's 3-point play put the Orange (14-3, 2-2 Atlantic Coast Conference) on top 58-56, the 13th lead change, with 7½ minutes to go. She followed that with a layup and then hit a pair of 3-pointers for a 66-56 lead at the 2:42 mark.
The Seminoles (14-3, 2-1), who had won four straight, got four quick points but Drummond nailed her seventh 3-pointer and the Orange made 7 of 10 free throws in the last 69 seconds to finish the upset.
Drummond's 38 points were the third-most in school history, three behind Vaida Sipaviciute in2005, and the seven 3s are one shy of the record. Drummond did break the school record of 36 points Nichole Michael scored in the Carrier Dome in 2009, but she was two points shy of Carrier Dome record of 40 by Florida State's Natasha Howard four seasons ago.
Imani Wright had 20 points for Florida State with AJ Alix and Shakayla Thomas adding 12 apiece. The Seminoles trailed 21-8 late in the first quarter but cut the deficit to 34-33 at the half and led by one entering the fourth quarter.