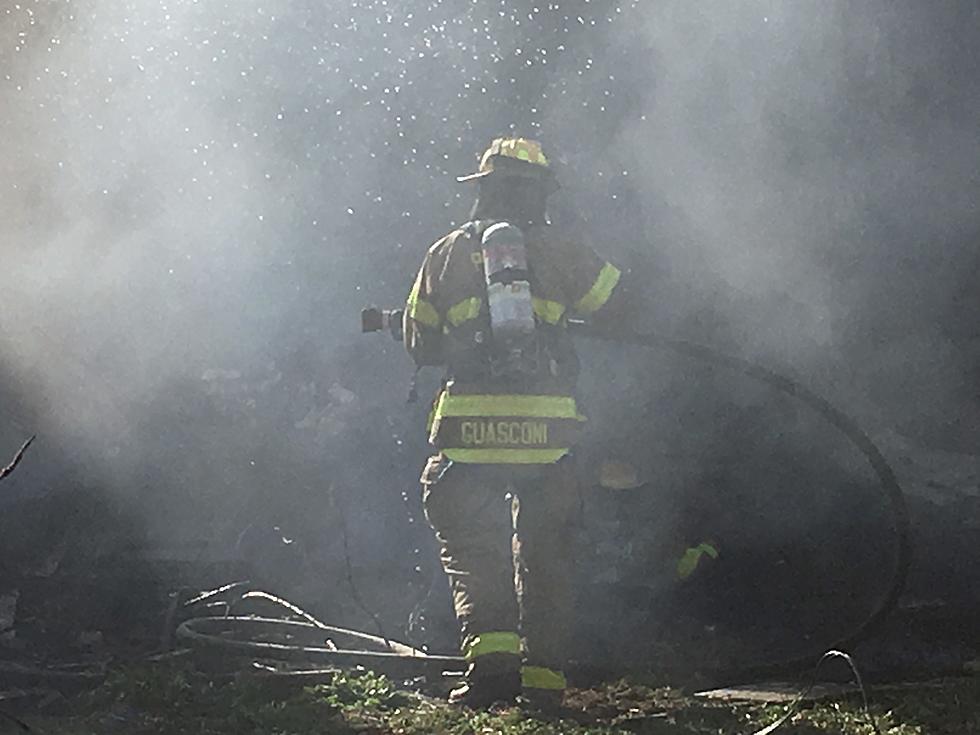 Fire Ravages Massive Dairy Farm in Castle Creek
Bob Joseph/WNBF News
Officials are investigating the cause of a barn fire in Castle Creek that drew firefighters from departments in both Broome and Chenango Counties.
The blaze at the Dutch Hill Creamery on Knapp Hill Road was reported at 5:39 p.m October 10.
Authorities say about 70 cows were rescued but many were reported to be wandering around in the road for a while.
Firefighters were on the scene for several hours.