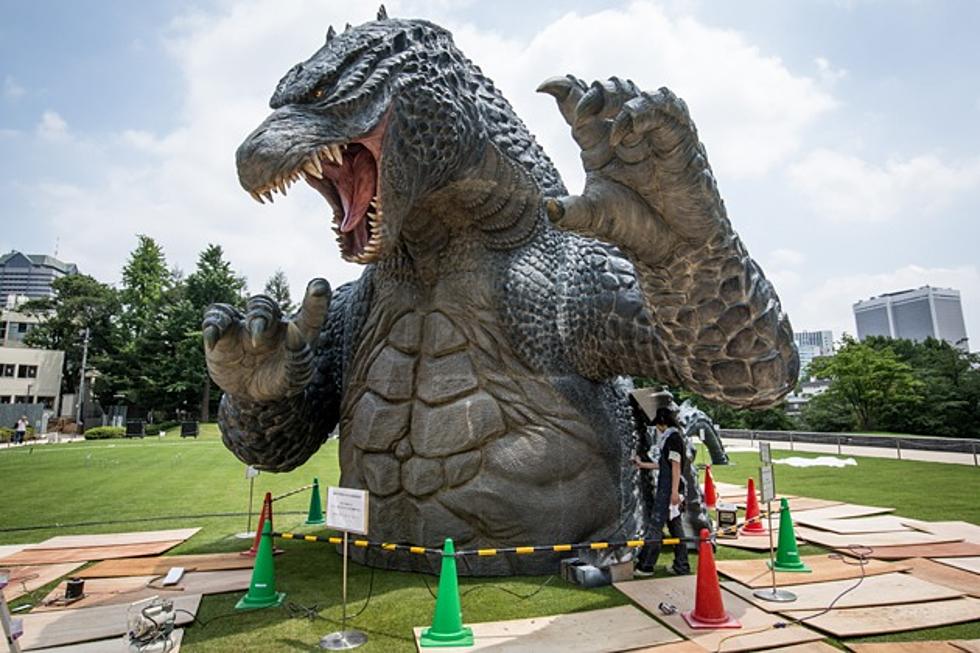 Giant 'Godzilla' Statue Erected to Terrorize Tokyo
Chris McGrath, Getty Images
Philadelphia has its Rocky Balboa statue, Detroit has its RoboCop statue, and now Tokyo has a Godzilla statue. All is right with the world.
No number of American remakes and reboots will sever the King of the Monsters' connection to the land that created and nurtured him through dozens of films, so its fitting that cinema's greatest Kaiju has been immortalized at Tokyo Midtown. Although the massive statue was created to honor the Japan release of Gareth Edwards' exceptional film, this work of art stands as a perfect tribute to 60 years of city smashing, radioactive breathing, and giant monster battling. It's a thing of true beauty. If only the Mona Lisa had featured Godzilla...
Here are more details on the 'Godzilla' statue, which also includes a light show:
Crew member Tetsuo Hayashi airbrushes the final touches to a 6.6-meter (more than 21 feet) replica of the famous Godzilla at Tokyo Midtown on July 15, 2014 in Tokyo, Japan. The 'MIDTOWN Meets GODZILLA' project is in collaboration with the Japan release of the Hollywood film version of 'Godzilla.' The Godzilla built on the lawns of Tokyo Midtown will host a light show every night complete with mist, audio, and fire rays.
Anyone else up for a trip to Tokyo?