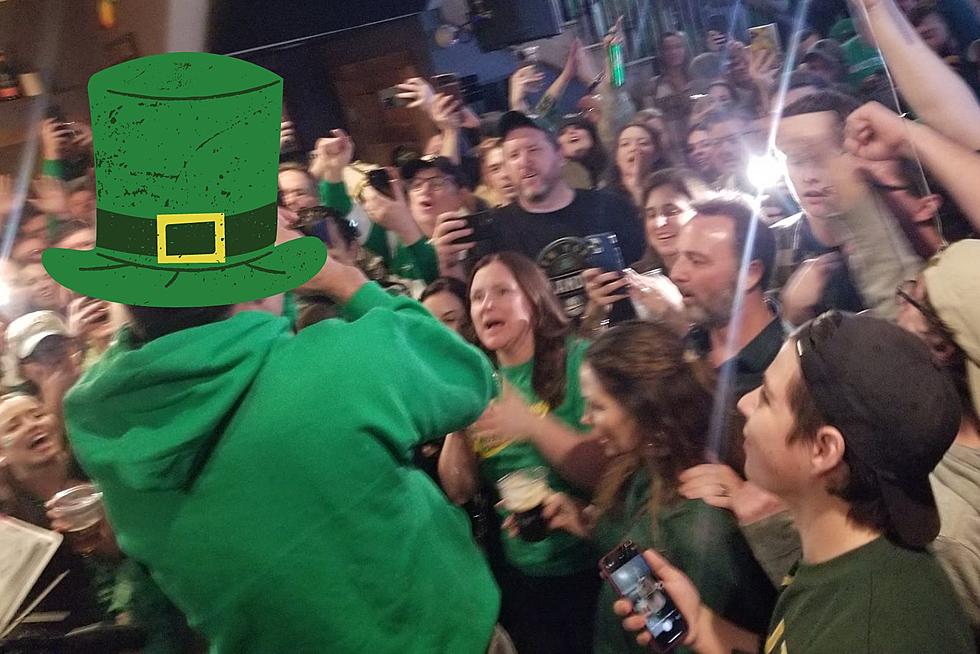 Celebrity Celebrates St Patrick's Day in Two Upstate New York Bars
Credit - The Galtee Mountain Boys via Facebook
Who needs the Big Apple when you can party in Upstate New York? One celebrity celebrated St Patrick's Day at not one but two bars.
Jimmy Fallon was spotted at two Irish Pubs just outside of Rochester. "The Tonight Show" host hopped on stage at Mulconry's Irish Pub and Restaurant in Fairport, New York for a surprise performance with The Galtee Mountain Boys, who shared a few pictures of the fun night on their Facebook page.
Fallon Sing-Along
Cara Lynch captured Fallon and the band performing 'Zombie.' The crowd quickly joined in for a group sing-along.
Long Time Friends
Fallon is no stranger to Mulconry's. He's known the owner Damien Mulconry for years, according to Syracuse.com.
They reportedly met more than 20 years ago when Mulconry moved from Ireland to New York City and worked as a bartender at The Gaf West, one of Fallon's favorite bars.
Second St Patrick's Day Stop
Mulconry's was just one stop on Fallon's St Patrick's Day party tour. He also made an appearance at Iron Smoke Distillery, a pub where he's been known to break into song before.
Sing & Play
Fallon did more than sing this time. He joined 1916, a Celtic punk band to perform AND play guitar.
National Attention
Fallon's St Patrick's Day celebrations caught national attention. It was even posted on TMZ.
Jimmy Fallon isn't the only celebrity spotted in Upstate New York. A number of stars, from the Big Apple to Hollywood, work and live all over the state.
Rub Elbows With the Stars at 8 Celebrity Owned Businesses in New York
A number of celebrities call Upstate New York home. A small few not only own homes but businesses too. You may even run into them when you stop by for a sweet treat, overnight stay or soft skin.
10 Huge Stars You Had No Idea Were From the Hudson Valley