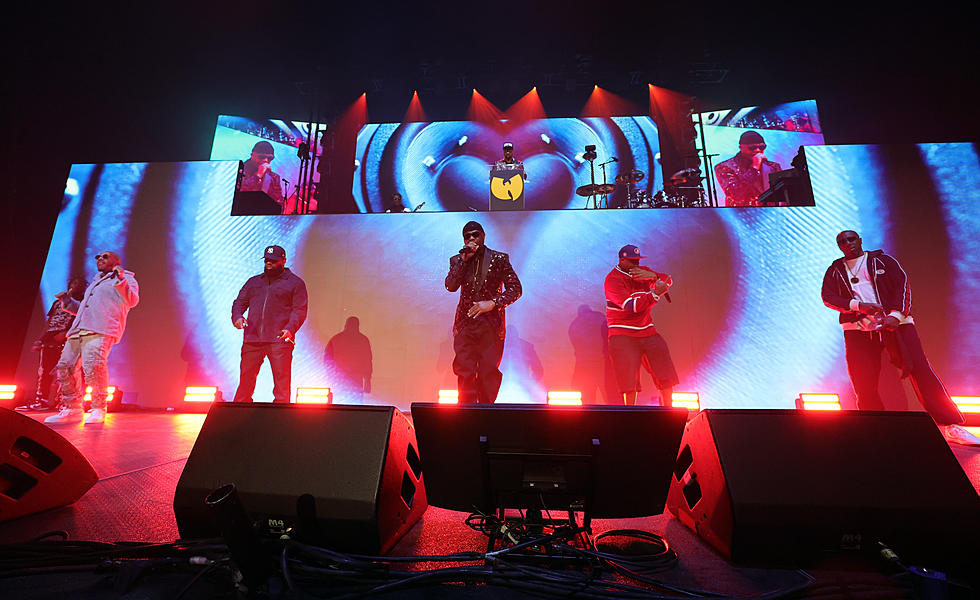 NYC Mayor Honors Wu Tang Clan with Official Day
Getty Images
Now until forever and ever, Wu Tang Clan will have their own day to commemorate 30 years (!!!) as Hip Hop musicians. Thursday November 9, 2023 was the first of the now officially Wu Tang Day in all 5 boroughs.
According to SI Live.com,
In recognition of the 30th anniversary of Wu-Tang Clan's 1993 album "Enter the Wu-Tang (36 Chambers)," New York City Mayor Eric Adams declared Nov. 9 as Wu-Tang Day. The honor was celebrated in the most New York way possible: With the Empire State Building being lit with black and yellow lights. Black and yellow are Wu-Tang Clan's signature colors.
Who is Wu Tang Clan?
Only one of the most iconic and pioneering hip hop bands in the world. According to good ole Wikipedia:
Wu-Tang Clan is an American hip hop collective formed in Staten Island, New York City, in 1992. Its members include RZA, GZA, Method Man, Raekwon, Ghostface Killah, Inspectah Deck, U-God, Masta Killa, and, until his death in 2004, Ol' Dirty Bastard. Close affiliate Cappadonna later became an official member. After signing to Steve Rifkind's label Loud Records in 1992, Wu-Tang Clan released their debut album Enter the Wu-Tang (36 Chambers) in 1993; initially receiving positive reviews, it has since garnered widespread critical acclaim and is widely considered to be one of the greatest hip hop albums of all time.
Top 5 Wu Tang Songs According to Hip Hop Golden Age:
Da Mystery Of Chessboxin' (1993)
Triumph (1997)
C.R.E.A.M. (1993)
Protect Ya Neck (1993)
Bring Da Ruckus (1993)
Thirty Seconds to Mars' Jared Leto Climbs the Empire State Building
That's one way to announce a tour!
Gallery Credit: Chad Childers, Loudwire
The Absolute Prettiest Hotel To Stay At In All Of New York
Gallery Credit: Dave Wheeler
The Absolute Prettiest Hotel To Stay At In All Of New York
Gallery Credit: Dave Wheeler