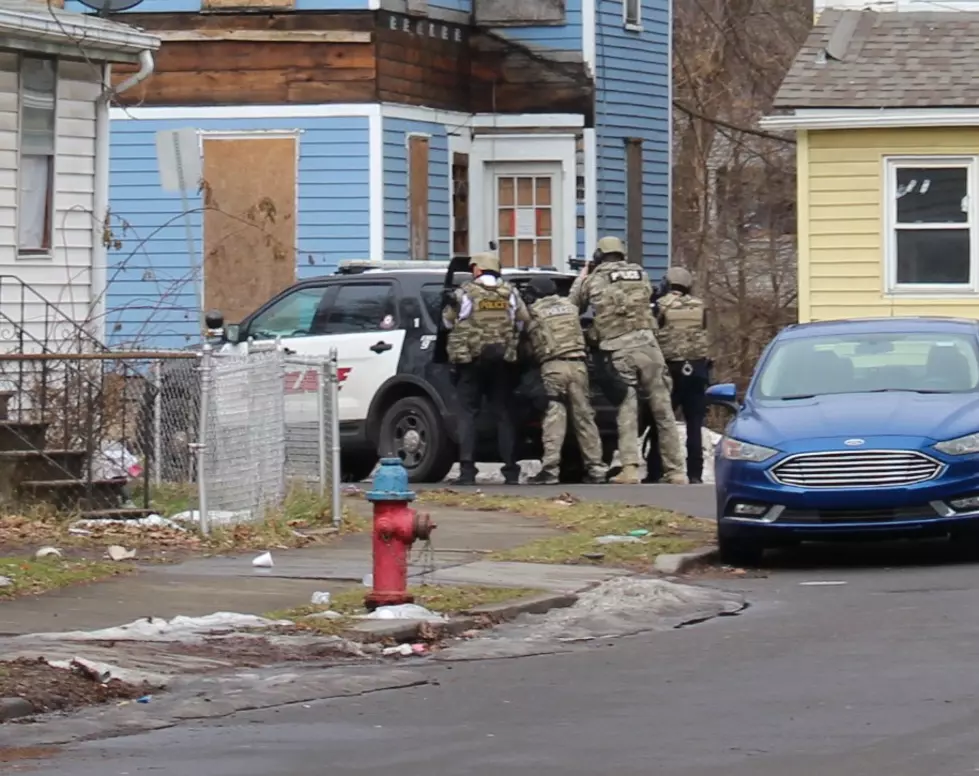 Man Surrenders After Standoff with Binghamton Police
Photo: Bob Joseph/WNBF News
A tense standoff in Binghamton's First Ward ended after a man surrendered peacefully to city police.
The incident at a home on Winding Way started just before 11 a.m. Thursday. Police Chief Joseph Zikuski said officers were called after a reported disturbance involving a man who may have been armed with a handgun. He said there was an indication that a shot had been fired.
Zikuski said the suspect barricaded himself inside a house. A SWAT team was deployed.
The street was sealed off as police negotiators responded to the neighborhood. They could be heard repeatedly urging the man to leave the building.
Zikuski said shortly after 1 p.m. the 47-year-old man surrendered. The chief said the man recently had been treated for mental health issues.
Zikuski said negotiators took their time and managed to bring the standoff to a conclusion with no one being injured.
The man was taken to Binghamton General Hospital to be evaluated
.WATCH: Binghamton Police Chief Joseph Zikuski discusses what happened on Winding Way.
For breaking news and updates on developing stories, follow @BinghamtonNow on Twitter.