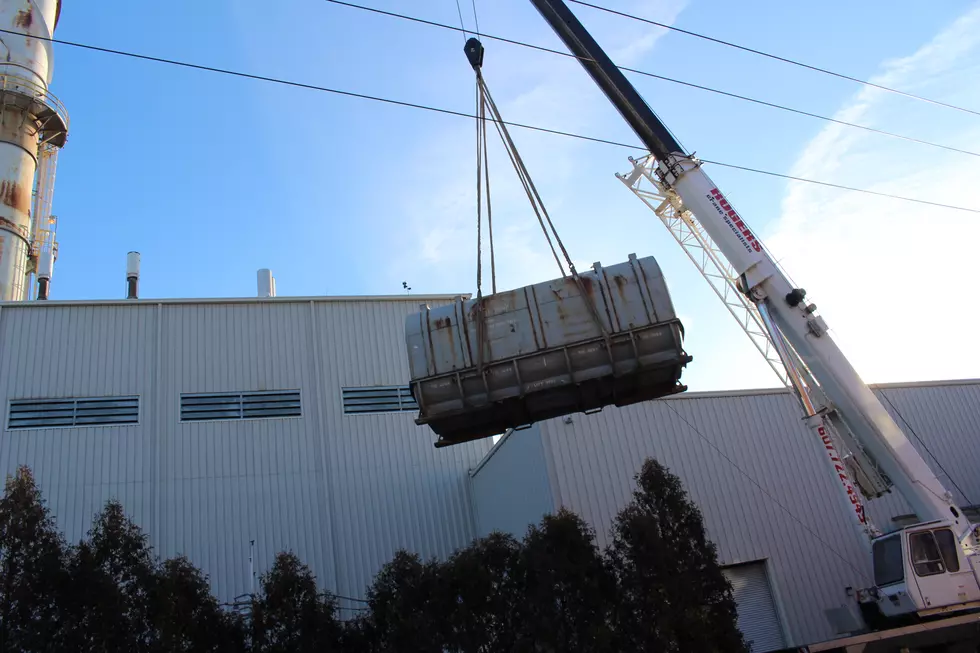 Equipment From Binghamton Power Plant Heading to California
Photo: Bob Joseph/WNBF News
A California energy company is removing some expensive gear from a Binghamton power plant it shut down a few days ago.
Wellhead Electric Company officially closed the gas-fired facility on Charles Street in the First Ward on January 9.
Wellhead pulled the plug on the operation only three years after the plant was reactivated. A company executive said the facility wound up losing money. It was only profitable to generate electricity during times of peak power demand, typically during prolonged cold spells.
A crane was used Wednesday to remove the turbine from the plant and lift it onto a tractor-trailer. The equipment will make a four-day cross-country trip to California, where its expected to be kept at a similar Wellhead-owned generating facility.
Late last month, Binghamton city council voted to accept a donation of the plant from Wellhead.
It's unclear whether it will be viable to reactivate the generating site in the future. Mayor Richard David has said the city will consult with experts to explore possible options. He said there are "many different scenarios or directions that we can go on this."
For breaking news and updates on developing stories, follow @BinghamtonNow on Twitter.