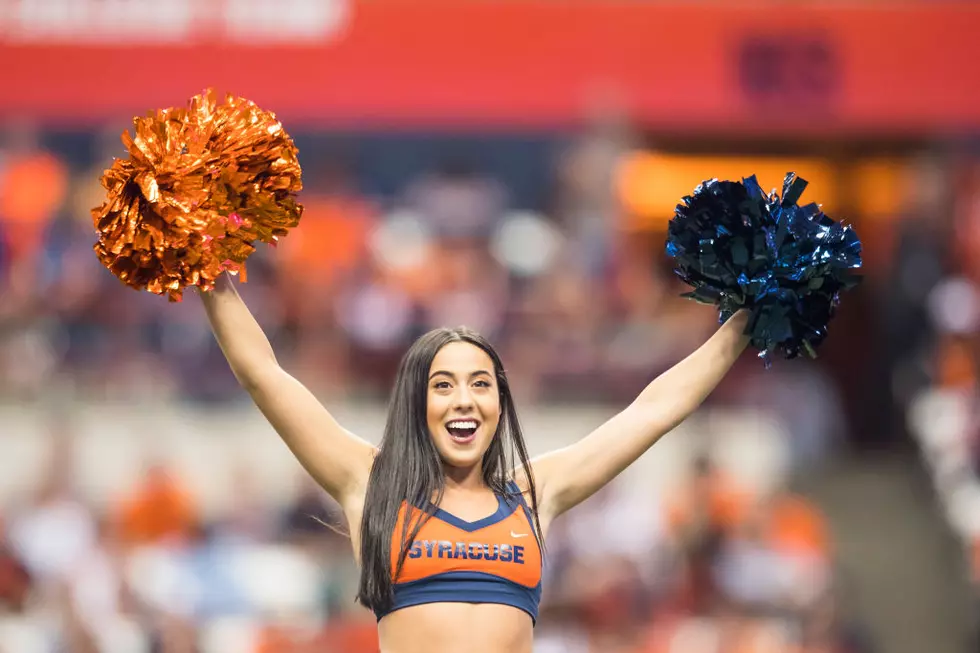 Mangakahia Helps Syracuse Women Upset No. 17 Duke 68-65
Photo Credit - Brett Carlsen/GettyImages
SYRACUSE, N.Y. (AP) — Tiana Mangakahia scored 19 points, including the winning 3-pointer with 57 seconds left, and Syracuse upended No. 17 Duke 68-65 on Thursday night.
Tied at 52 entering the fourth quarter, Duke used a 9-0 run to lead 63-54 with 6½ minutes left. After that, Syracuse closed the game on a 14-2 rung. Mangakahia had seven points as the Orange hit 6 of 8 shots, two of them 3-pointers, while the Blue Devils had five turnovers.
After Mangakahia's basket, Duke missed five 3-pointers, grabbing four offensive rebounds.
Isis Young had 16 points for the Orange (19-7, 8-7 Atlantic Coast Conference), who had 15 3s, five by Mangakahia, who had 11 assists.
Lexie Brown scored 20 points for the Blue Devils (20-7, 9-5) and hit a 3-pointer in her 26th straight game to break Georgia Schweitzer's school record from 2000-01. Leaonna Odom added 16 points and Rebecca Greenwell 13, moving past Katie Meier for sixth on the career scoring list (1,773). She also became the sixth player at Duke to play 4,000 minutes.