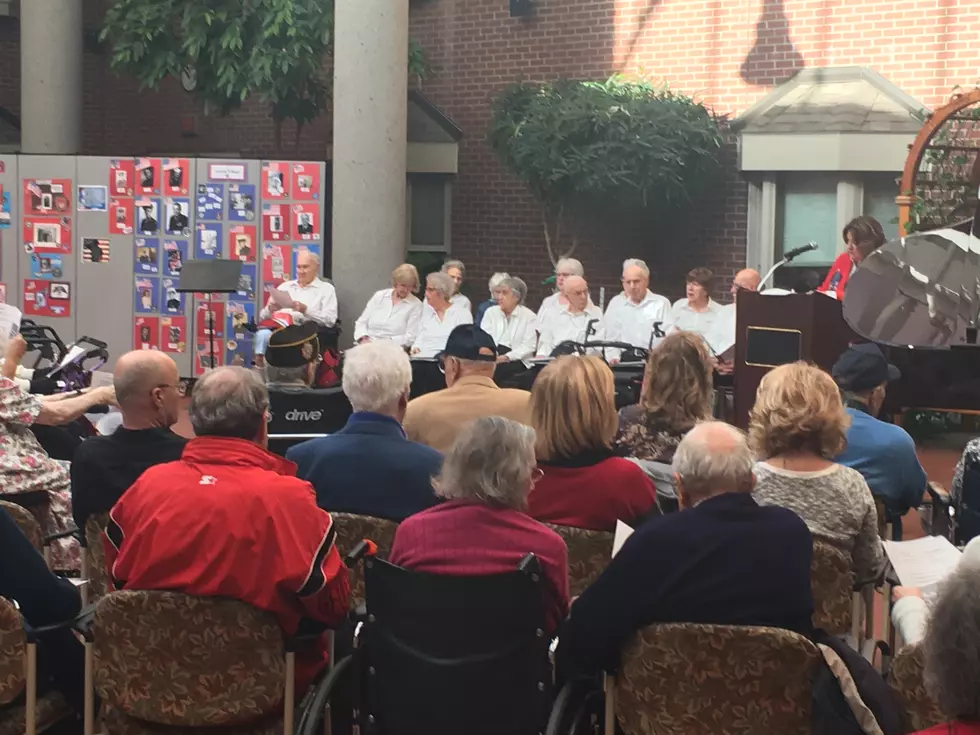 Masonic Care Community Hosts Veterans Day Ceremony
Andrew Derminio, WIBX
The Masonic Care Community in Utica held a ceremony on Friday to commemorate Veterans Day.
The ceremony honored residents and staff veterans from World War II to the Persian Gulf War.
Nearly 100 residents and staff members at the Masonic Care Community are veterans.
92-year old Albert Circelli of Utica served in the Navy during World War Two.  Circelli was aboard the USS Missouri during the Japanese surrender and helped set up the table the Japanese sat at when they surrendered.
On this special day of reverence, we want to make sure to honor their service to their country and fellow Americans," says Executive Director, Robert Raffle. "The times served range from the 1940s through today, but one thing remains the same – these men and women have sacrificed for all of our freedom. It's a debt we can never repay."