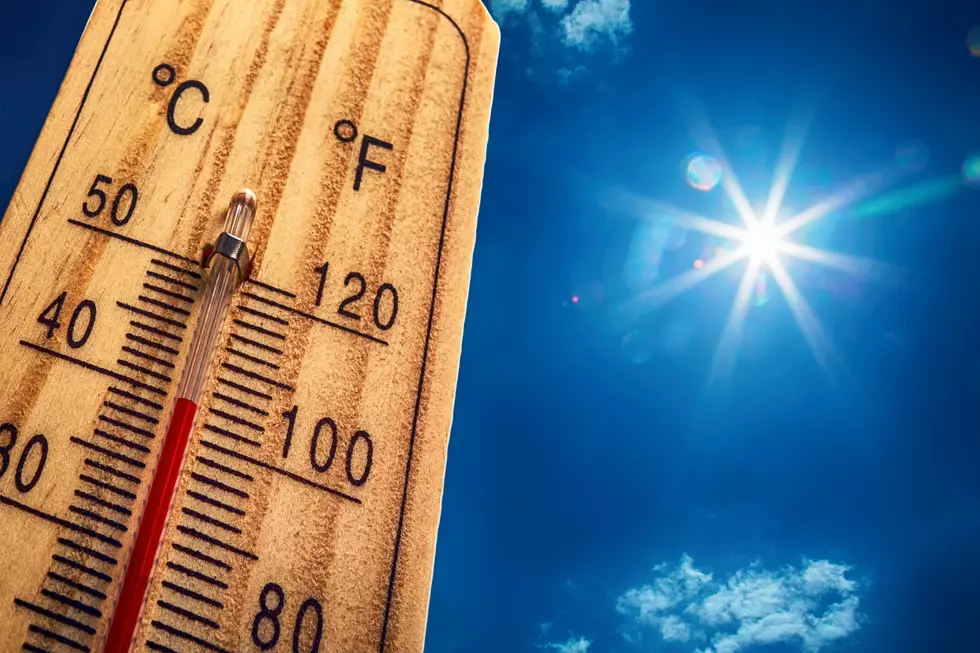 National Weather Service Warns of Dangerous Heat
MarianVejcik/ThinkStock
The National Weather Service is warning Central New York residents of dangerous heat levels.
A heat advisory is being issued from 10:00 a.m. Monday and will last until 8:00 p.m. The heat index values will reach close to anywhere between 95 and 100 degrees.
A Heat Advisory means that a period of hot temperatures is
expected. The combination of hot temperatures and high humidity
will combine to create a situation in which heat illnesses are
possible.
People are encouraged to drink plenty of water, stay in air-conditioned rooms or buildings and stay out of the sun. You are also reminded to NEVER leave children or pets in a hot vehicle.
The heat advisory is in effect for much of Oneida, Herkimer and Madison Counties. If you do work outside, be sure to take extra precautions. The NWS reminds people also,
To reduce risk during outdoor work, the occupational safety and
health administration recommends scheduling frequent rest breaks
in shaded or air conditioned environments. Anyone overcome by
heat should be moved to a cool and shaded location. Heat stroke
is an emergency, call 911.
Be sure to limit extreme physical activity or work to the early morning hours or later in the evening and make sure to wear light-weight and breathable clothing.