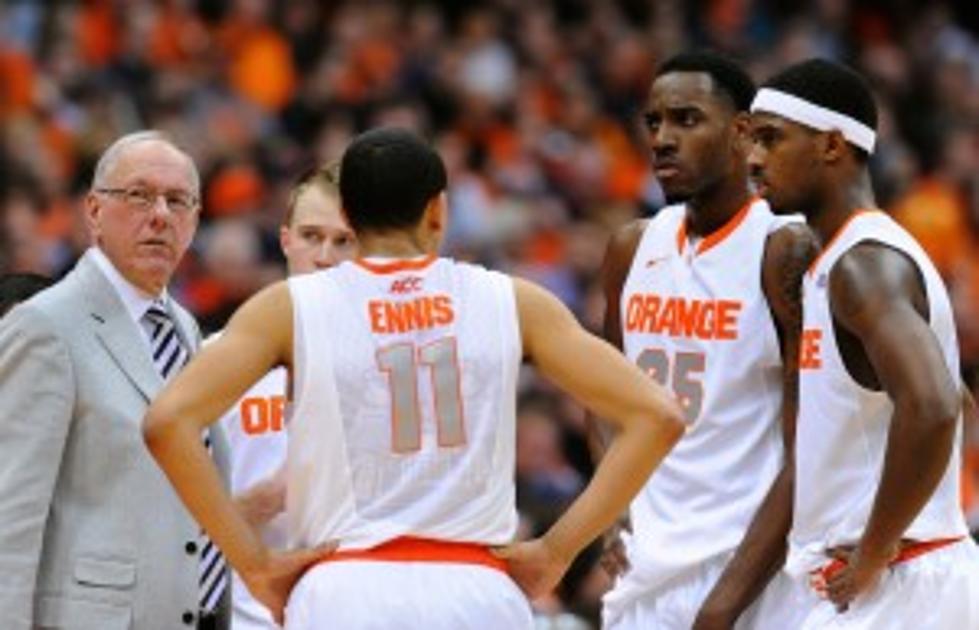 No. 2 Syracuse Handles Va. Tech To Improve To 15-0
Rich Barnes, Getty Images
C.J. Fair scored 12 of his game high 17 points in the second half to help No. 2 Syracuse pull away from Virginia Tech on Tuesday, moving the Orange to 15-0 with a 72-52 conference win on the road.
After a tight opening 20 minutes, the Orange (15-0, 2-0 ACC) used a 16-0 run to help ice the Hokies (8-6, 1-1 ACC).
Freshman Tyler Ennis scored 13 and added 7 assists. Jeremi Grant added a dozen to go along with ten board, while Trevor Cooney scored eleven.
C.J. Barksdale led Va. Tech in scoring with twelve.
Syracuse will host the North Carolina Tar Heels (10-4, 0-1 ACC) on Saturday at noon.