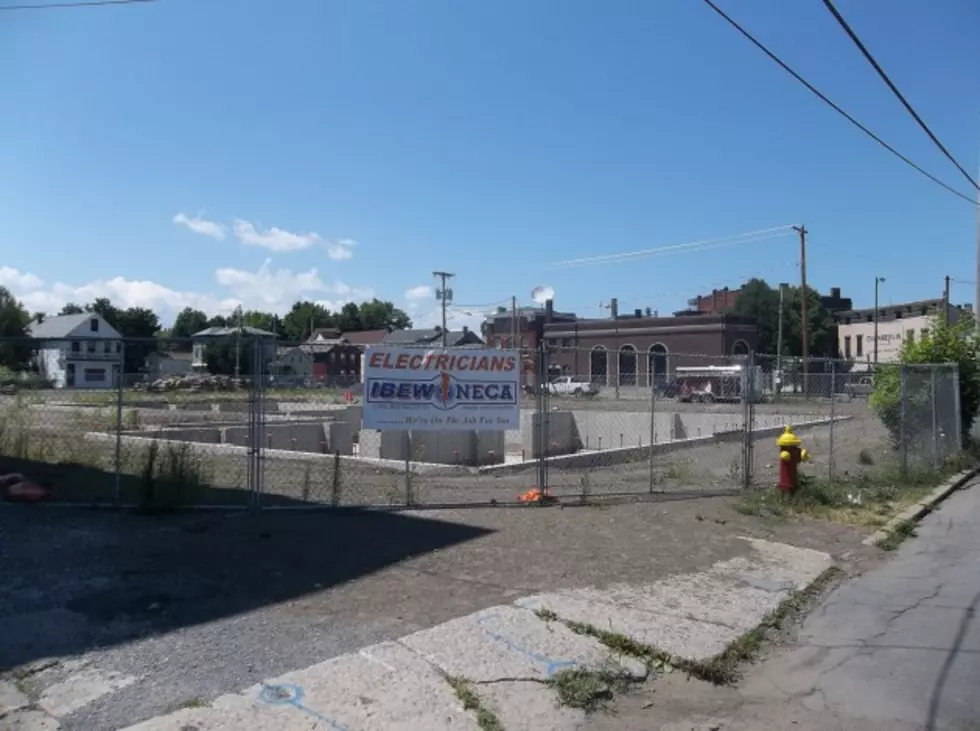 Official Warns Of Potential Lawsuit With Stalled Irish Community Center
Utica, NY (WIBX) - Utica's 2nd Ward Councilman, David Testa, whose district includes the future site of the Irish Cultural Community Center, says the public has a right to know why the project has stalled. "I think the public deserves to know what's going on with this project, especially if we're going to be raising money. And, I'd be willing to help raise money to finish the project," he said.
Testa says it's in the City's best interest to get the project moving because of the economic benefits projected after its completion. "Basically there's going to be like 300 people going in and out of that building, and it would be an economic boom for the area, and you know, if they [Irish Cultural Center Board] need help with this, I'd be willing to help them and get other businesses involved. Basically everything is in the lawyers hands as far as with the structural problems, but if it's a problem just raising the money and coming out and telling the public what they need, I think the public would back it to try to get this project done," he said.
Peter Karl III, the attorney representing the entity overseeing the project, says he's confident construction will move forward despite the minor hiccups. Karl says more will be known about the stalled project and disclosed to the public after September 15, 2012. Also, he says profit wise, the 9th annual Great American Irish Festival was "very successful," adding, "we're excited," as he predicted a positive outcome for the overall project.
Zangrilli Engineering, the company hired to design the building's steel framework, raised concerns about the structural integrity of the building in August 2011. However, Boulder Consultants, the engineering company in charge of construction, denied the allegations, releasing a statement exclusively to WIBX that states in part: "Any suggestions that the building will not be designed and built to code is erroneous."
Testa says other elected officials have also raised concerns about the project, and a special meeting is being planned with the Center's Board and Executive Director, Matthew Sullivan, in an effort to get the project moving again. "It could be a potential for a lawsuit when you got an open building that's wide open like that. And, I think it's just doing more damage, especially with another Winter coming if it sits open like that. It's just a waste of money to have a project just sitting there like that. I think we got to get moving and I'd like to meet with Mr. Sullivan and the Board and the City Administration to try to get this...Anyway the City can help them out to try to get this thing moving and be transparent and move forward with it, so we can have an economic boom with this." he said.