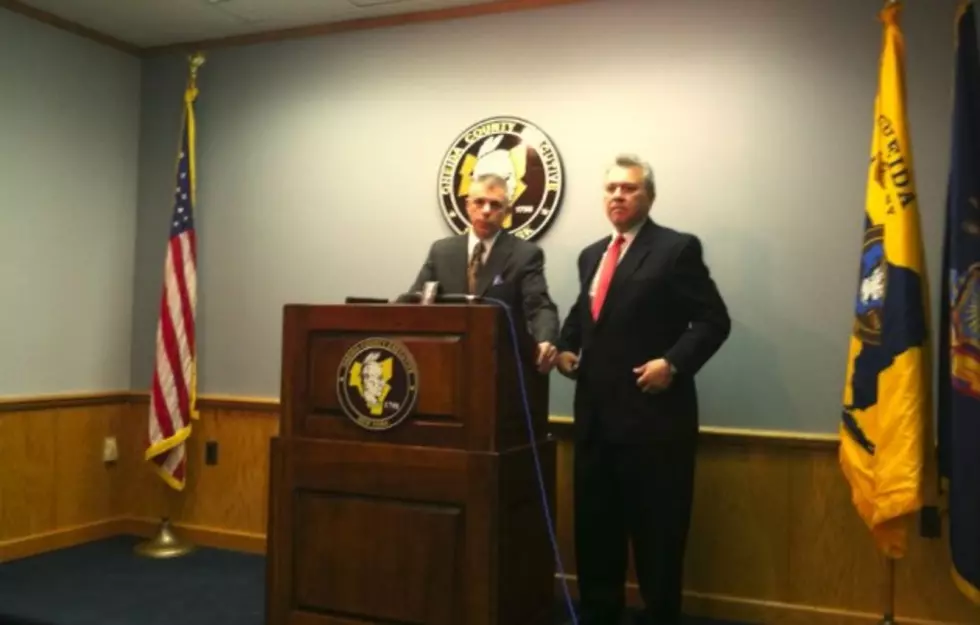 Oneida County Pays Off 2015 Retirement Payment Ten Years Early
Jim Rondenelli, WIBX
There's some good news for Oneida County taxpayers.County Executive Anthony Picente says the county has paid off over $4.3 million in amortized state retirement payments from 2015 ten years ahead of time.
Picente says by paying off the bill in less than one year instead of the ten years allowed by law, the county saved taxpayers nearly $700,000 in interest payments.
The amortization of retirement bills is an approach that has been used by the county since 2011.
Picente said "We are mandated to make retirement payments to the State, even though we have no control in how the fund is managed or what it invests in. Over the past 10 years those yearly payments have gone from $0 to $14,000,000 with no decline in sight. The State's Amortization tool has been the practical and fiscally responsible approach to relieve taxpayers from this crushing and reoccurring burden.