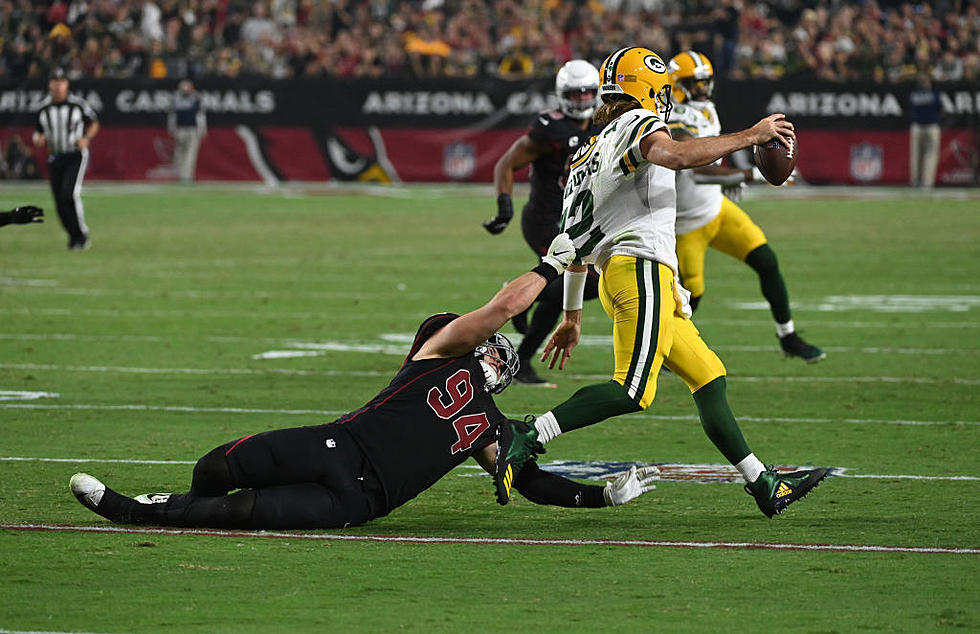 Packers QB Aaron Rodgers in COVID-19 protocol, out Sunday
Photo Credit: Norm Hall, Getty Images
By STEVE MEGARGEE, AP Sports Writer
GREEN BAY, Wis. (AP) — Packers quarterback Aaron Rodgers is in the NFL's COVID-19 protocol and will miss Sunday's game at Kansas City. Coach Matt LaFleur confirmed Wednesday that Rodgers was in the protocol but would not say if Rodgers had tested positive.
The reigning NFL MVP is the latest Packers player to deal with the coronavirus. Wide receivers Davante Adams, a 2020 All-Pro, and Allen Lazard missed last week's victory at Arizona because of COVID-19 protocols.
Green Bay's backup quarterback is 2020 first-round draft pick Jordan Love, who has thrown seven passes in his short career.
2021 World Series Artifacts Will Live in Cooperstown at Baseball Hall of Fame
Artifacts from the 2021 World Series that featured the Atlanta Braves' first championship since 1995, made their way to the National Baseball Hall of Fame in Cooperstown on Wednesday, Nov. 3, 2021. The Braves beat the Houston Astros 7-0 on Tuesday night in Houston, clinching the World Series in game 6, 4 games to 2.
The baseball artifacts were on display in Albany at the Albany Airport baggage claim area on Wednesday, before making the trip to Cooperstown.
Here are 9 now historic artifacts from the series that will forever live at the Hall of Fame.
See 39 Spectacular Photos of This 18,000 Sq. Ft. Upstate NY Mansion
Located just off the New York State Thruway in Little Falls, NY, is the historic Burrell Mansion, built between 1886 and 1889 by inventor D. H. Burrell. The estate is now being restored to its original luster and is being used for events, filming and corporate retreats.
The Hamlets of Oneida County, New York
Have you ever heard of a hamlet? No, not the Shakespeare character. It's a a small settlement, generally one smaller than a village and there are several of them in Oneida County. Some are more common than you may think. Others, you've likely never heard of unless you live there.