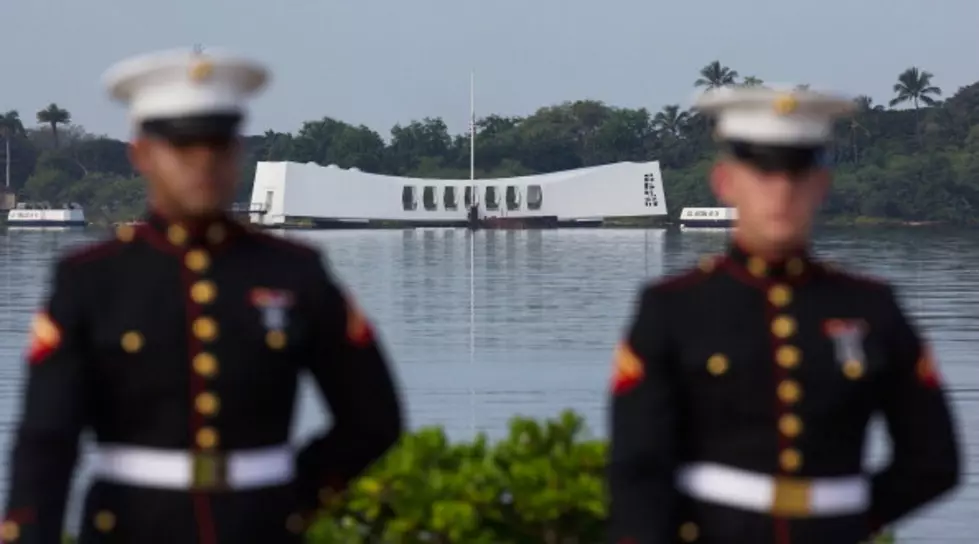 Pearl Harbor Ceremony Marks Bombing Anniversary
Kent Nishimura, Getty Images
PEARL HARBOR, Hawaii (AP) — About three thousand people are expected to gather at Pearl Harbor to commemorate the anniversary of the 1941 Japanese attack that launched the U.S. into World War II.
About 70 World War II veterans and survivors of the December 7, 1941 bombing plan to attend Saturday's ceremony.
The event will begin with a traditional Hawaiian blessing. There will be a moment of silence at 7:55 a.m., the minute the bombing began 72 years ago.
The Navy and National Park Service are co-hosting the ceremony, which is open to the public.
Former U.S. Sen. Max Cleland of Georgia will deliver the keynote address.
The Vietnam War veteran is currently secretary of the American Battle Monuments Commission, which is responsible for managing overseas cemeteries for fallen American troops.
(Story by: Audrey McAvoy, Associated Press)