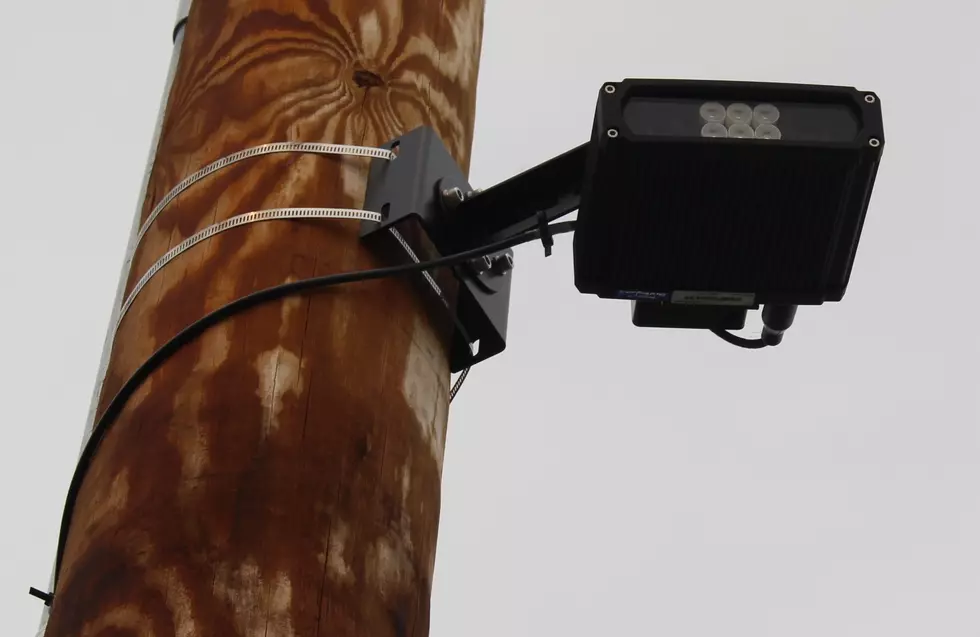 Plate Readers May Be Installed in Binghamton Neighborhoods
Photo: Bob Joseph/WNBF News (file)
Binghamton's network of license plate readers eventually could be expanded to include some of the high-crime areas of the city.
The first plate reading devices were installed last summer. Mayor Richard David had said they would be installed at most entrances to the city to alert police to vehicles listed as "wanted."
City officials now are considering placing plate readers in spots other than entrance points.
Speaking on WNBF Radio's Binghamton Now program, David said police department officials have asked about the possibility of installing readers in "some specific locations" for "enhanced enforcement."
The mayor said the use of the devices in high-crime zones is "a conversation that's taking place." He did not identify any new areas where the plate readers are being considered.
David said the second phase of plate reader installations near entrances to Binghamton is getting underway. He did not indicate when a decision will be made about expanding the network to include crime "hot spots."
When there's a "hit" from a plate reader indicating a car of interest, police units are dispatched to the area to try to locate the vehicle.
For breaking news and updates on developing stories, follow @BinghamtonNow on Twitter.