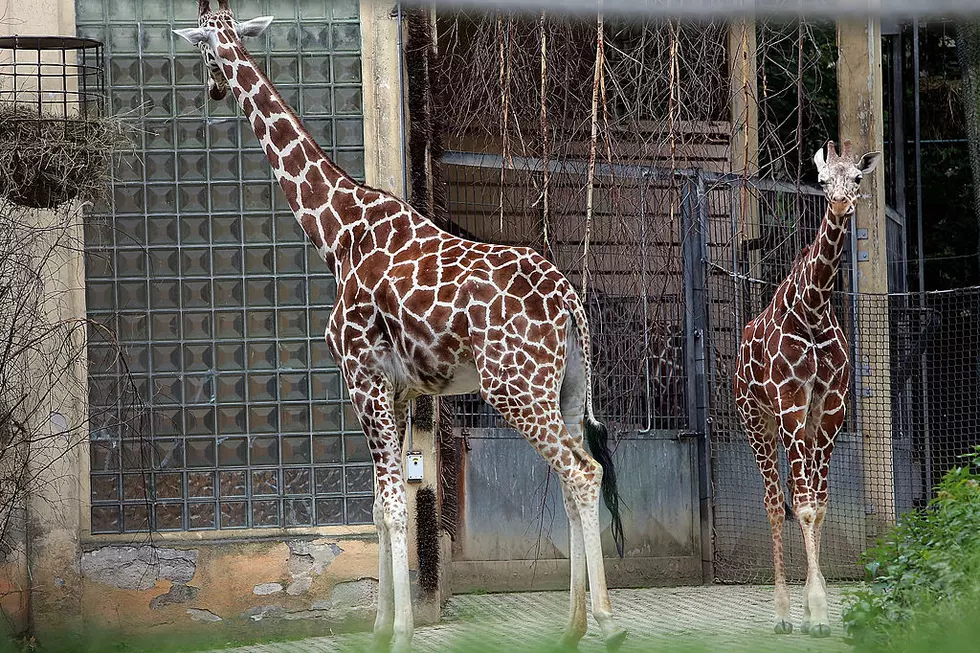 Pregnant Again! April The Giraffe's Calf Is Due In March
Photo Credit - Hannelore Foerster / Getty Images
NEW YORK (AP) — You don't need to stick your neck out to predict that this bundle of joy is going to get some attention.
April, the giraffe whose YouTube pregnancy in 2017 made her famous, is due again around next March.
Jordon Patch of Animal Adventure Park in Harpursville, New York, announced the pregnancy Wednesday on NBC's "Today" show.
April's pregnancy drew more than 232 million YouTube live views during a seven-week period in 2017 before she gave birth to Tajiri (tah-JEER'-ee).
Patch says Tajiri's father also sired the new calf.
April's progress can be followed online at aprilthegiraffe.com.