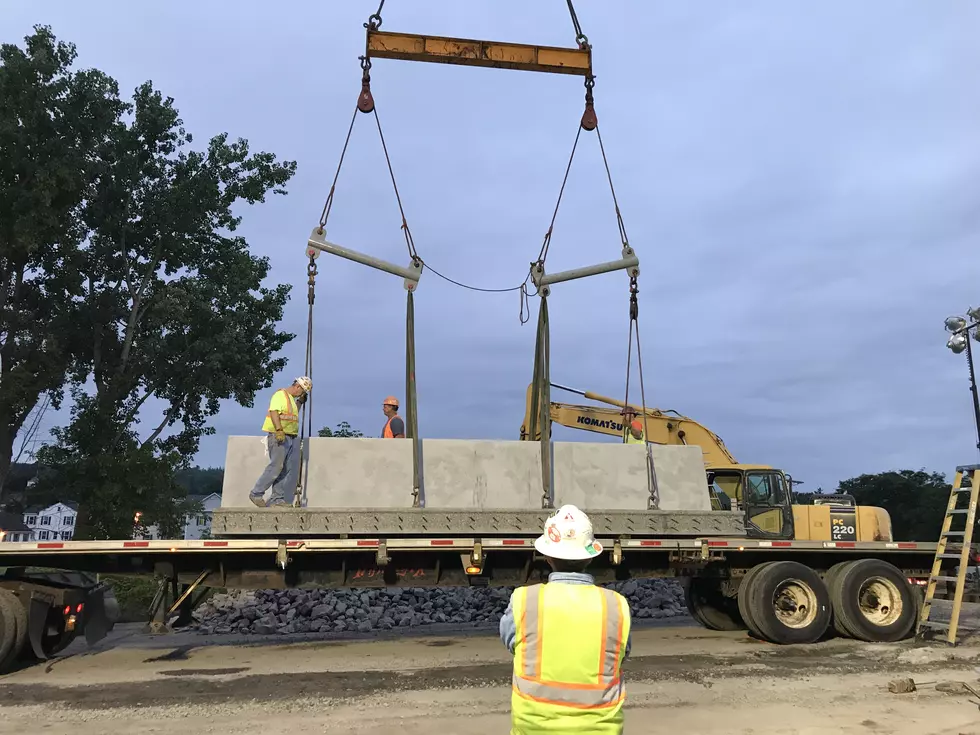 Progress Being Made on Route 8 Bridge in New Hartford
Jim Piccola/NYSDOT
The progress is positive on the Route 8 bridge project over Genesee Street.
The overpass that separates Utica from New Hartford has been undergoing drastic repair and that includes removal and installation of a new concrete deck.
Crews have been working around the clock to make sure the work gets done in a timely fashion, as not to interrupt the every day flow of traffic over and below that particular spot.
The anticipated completion and date of reopen for the bridge and exits and entrances on to Route 5/8/12 is Tuesday morning at approximately 6 a.m. Continue to follow detours and remember not to speed in any work zone.