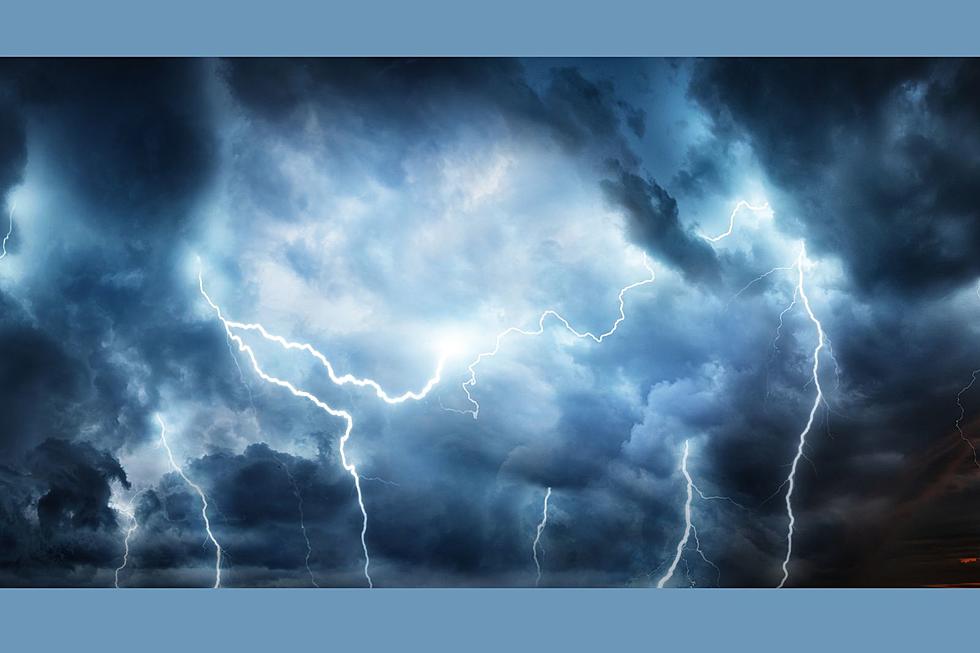 Report: 3 People Struck By Lightning in Madison County
Canva
Monday afternoon's rain and thunderstorms resulted in three people being struck by lightning in Central New York, according to reports.
The incident happened in the Madison County town of Lincoln, according to CNY Central.
The town of Lincoln is located 32 miles West of Utica.
The report said the three men were working construction and had stopped working to wait out the passing storm. However, they were standing near a flag pole when it was struck by a bolt of lightning, the report said.
While one of the men needed to be revived with CPR and was last listed in critical condition, all three are expected to survive, the report said - citing Madison County officials.
The three men were taken to Oneida Hospital for treatment.
 [AUTHOR'S NOTE: This post is for informational purposes. The information provided within was provided publicly by law enforcement. Any charges or accusations of wrongdoing mentioned in the article are only allegations and the reader is reminded that all persons are innocent until proven guilty in a court of law.]
Did We Catch You Crossing The 2022 Utica Boilermaker Road Race Finish Line?
Boilermaker Sunday is back in July! The morning started with sunshine and brisk air. The finish line was already lined up with fans ready to cheer on their family and friends as early as 6:45 AM.
Scroll to see if we caught you crossing the finish line, or someone you know!
Congrats again to all the participants of the 2022 Boilermaker Road Race.
The Boilermaker Road Race took place Sunday, July 10th, 2022.
61 Amazing Snapshots of Utica's Most Unique Boilermaker Ever
The 2021 Utica Boilermaker Road Race will go down in the history books as one of the most unique, with an all-vaccinated field running the 5K and 15K on October 10th, without elite runners, and with thousands of regular participants sitting this one out because of COVID. The excitement this year was special and exclusive and there was no shortage of it, as seen through the lens of award winning photo-journalist Nancy L. Ford of Utica. Here are 61 awesome photos featuring some of the best moments from this year's race.
Did We Catch You Crossing The 2021 Boilermaker Finish Line?
[AUTHOR'S NOTE: This post is for informational purposes. The information provided within was provided publicly by law enforcement. Any charges or accusations of wrongdoing mentioned in the article are only allegations and the reader is reminded that all persons are innocent until proven guilty in a court of law.]