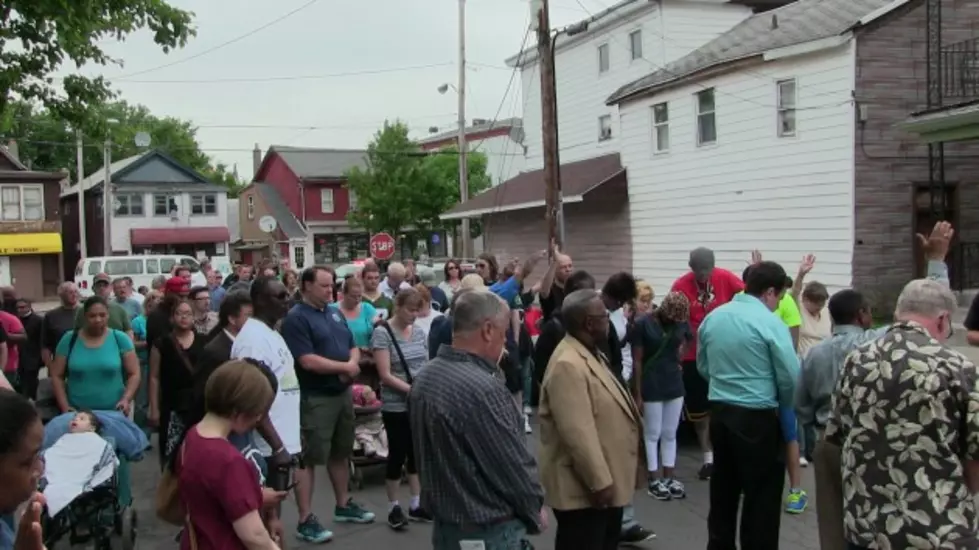 Second 'Peace Through Unity March' Held In West Utica [VIDEO]
Luke Tubia, WIBX
In an effort to put an end to violent crimes in Utica, the city's faith leaders, community members and public officials held a second 'Peace Through Unity March' in West Utica on Wednesday.
The Organizers want to raise awareness of the recent string of violence in the city and to try to create a summer free of violent crime.
Organizers also say one of the goals is to let citizens know that they can talk to police if they witness a crime or have any information that would help law enforcement solve a case.
Utica 2nd District Councilman Dave Testa says the response form the community has been very positive so far, and they plan to work together to make Utica a safer place.
Watch video of Wednesday's march below: