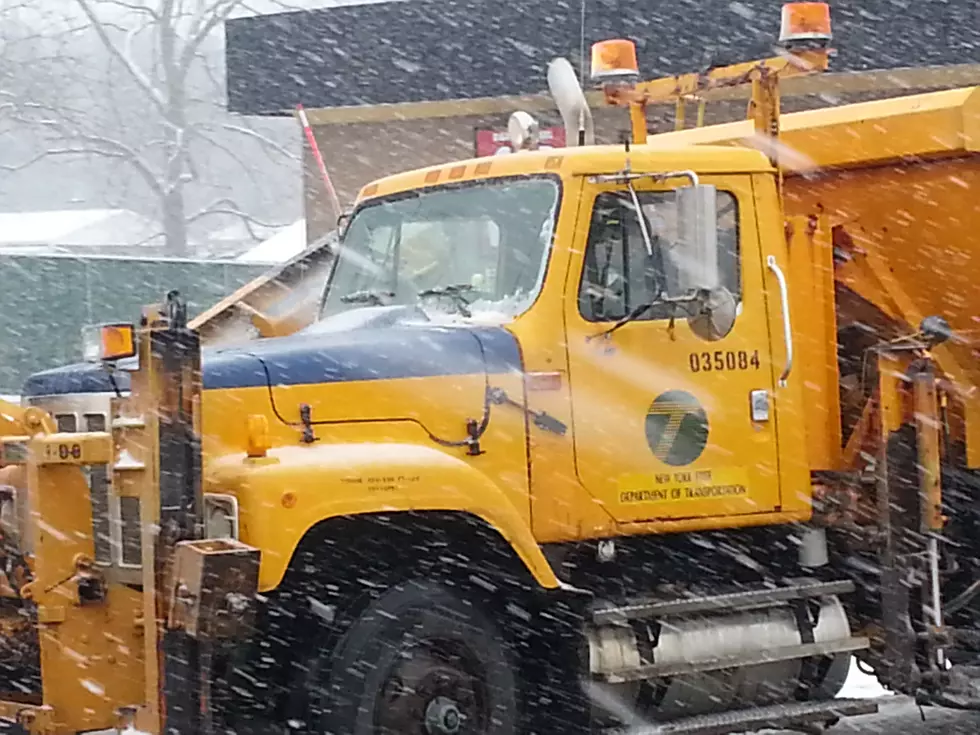 State DOT To Hire Nearly 500 Maintenance Workers
Bob Joseph/WNBF News
The New York State Department of Transportation is getting ready to hire nearly 500 maintenance workers ahead of the winter weather season.
The DOT says applications are available for about 470 positions as permanent and seasonal maintenance staff across Upstate New York and Long Island.
During the winter, maintenance workers primarily assist in snow and ice removal, but also are expected to perform general highway repairs and maintenance.
Applications are being accepted for the Highway Maintenance Worker Trainee 2 position. To apply, a candidate must be at least 18 years old, pass a physical and drug test, have a valid, clean Class A or B commercial driver license, and be certified to operate DOT heavy dump trucks within two weeks after start of employment.
"Once again, we are looking for hard-working, dedicated professionals to join our agency," Acting Commissioner Paul Karas said. "Our maintenance forces are the lifeblood of everything we do at NYSDOT, especially during snow and ice season.  Keeping our roads safe this winter is a top priority for the Department and a dedicated workforce is front and center in these efforts."
The DOT plans to hire over 40 workers in the Mohawk Valley.