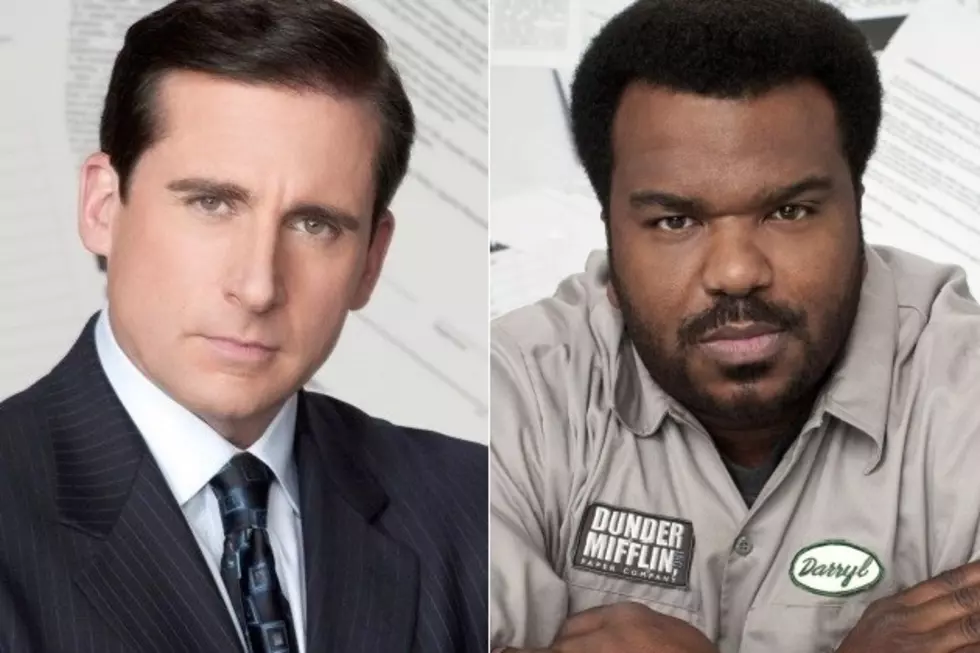 'The Office' Series Finale: Craig Robinson Denies Steve Carell Appearance
NBC
We're just over half a month to 'The Office's' May 16 series finale and opinion continues to run the gamut on whether or not Steve Carell will reprise the character of Michael Scott one last time before the end. The earlier description we read certainly left the door open for an appearance from Carell, but now co-star Craig Robinson has gone on record claiming the actor won't take any part. Who should we believe? Check out the latest from 'The Office' series finale inside!
Much like a movie attempts to keep its twists under wraps until the very last second, 'The Office' has worked plenty hard to convince us that Steve Carell's Michael Scott won't pop up at all in the May 16 swan song "Finale." Both Carell and producers have gone on record saying they bid farewell to the character in his season 7 exit, though recent chatter suggested Carell had come around on an appearance after all.
IGN recently spoke to series star Craig Robinson, who would naturally play coy, but still denied any chance of Michael Scott appearing in the May 16 episode:
I wish, I wish that that was the case. You know it was a big question: "Was he coming back?" And it was like, he said his goodbye, so they didn't want to overshadow the whole finale with that, because Michael had already said his good-bye.
Whether or not Robinson has attempted to pull a fast one on fans, 'The Office' series finale will at least have an impressive guest roster including Mindy Kaling, B.J. Novak, Rachael Harris, Dakota Johnson, Joan Cusack, Ed Begley Jr., Malcolm Barrett, Matt Jones, Andy Buckey, Mike Schur and Bobby Ray Shafer.
We're still holding out money that Steve Carell will take one last bow, but what say you? Would 'The Office' have a satisfying May 16 finale even without Michael Scott? How would you like to see the series end?