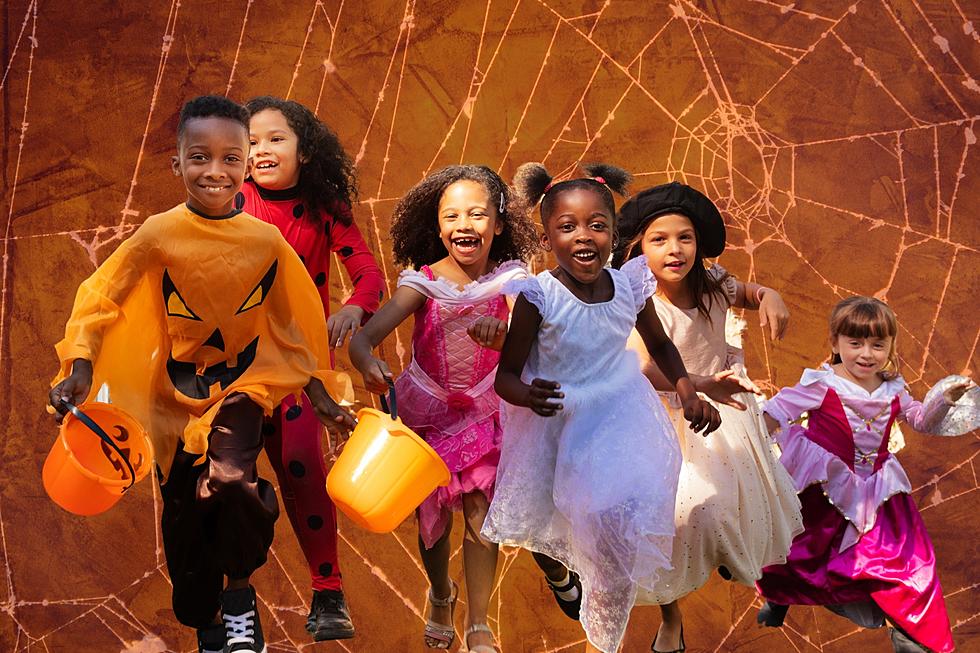 These 5 Costumes Are Sure to Be All Over Central NY This Halloween
Canva
Halloween is almost here and we're predicting a sea of pinks and reds this year.
If you're on social media, then you know people are already buzzing about Halloween, from decorating to trick-or-treating.
For some, Halloween is their Olympics and they're racing for the gold. Meaning, there's people who have already mapped out what they're wearing on October 31 and may have already put their costume together.
So, which costumes will be out in full force this year?  We have some ideas.
1. Barbie and Ken
Thanks to Greta Gerwig's massively successful Barbie movie, it's guaranteed there will be a lot of pink this Halloween. Costumes inspired by the movie are already out in full force.
It's clear costume companies went to great lengths to copy the outfits Margot Robbie and Ryan Gosling wore - in addition to finding creative ways to avoid violating Mattel's copyright.
Don't believe me? Check out some gems being sold on Amazon.  Personally, the "Adult Child Movie Heroine Cosplay Costume Pink Dress" is a favorite.
2. Mario, Luigi and Princess Peach
The Super Mario Bros. Movie was another theatrical smash, raking in $1.3 billion worldwide and setting multiple box-office records.
It also doesn't hurt that dressing as Mario or Luigi is pretty inexpensive, since all you'll need are overalls, white gloves, and either a red or green shirt.
Princess Peach might be a little more challenging due to her detailed gown, but the beauty of dressing as the iconic character will give you a bit more variety. Since Barbie is also a pink-wearing blonde, you can literally buy one costume to dress as either character. Win-win.
3. Spider-Man & Spider-Gwen
Spider-Man: Across the Spider-Verse webbed $687.9 million in the global box office, making it one of the year's most popular films.
Considering its predecessor also shook up the theater industry back in 2018 - and won an Oscar - it's likely people will dust off their old costumes once again. At least this year, people who dressed as Spider-Gwen a few years back can trade out the ballet flats for sneakers.
Then again, any Spider-Man costume is good to go this year since practically every outfit or version of web head made a cameo in the film.
4. The Little Mermaid
Halle Bailey shined as Ariel in the live-action version of The Little Mermaid and the film ran off with $569.6 million in the global box-office.
With a star-studded cast with intricate costumes, it's certain you'll be seeing a fair share of King Tritons, Ursulas and Ariels around Halloween. Then again, people can also opt to dress as the animated versions of these characters.
5. Wednesday Addams
While Halloween 2023 is primed to be super colorful, we have Netflix to thank for bringing the black.
Wednesday premiered late last year and screamed into popularity - even going as far as influencing the pop charts. The series assisted in getting Lady Gaga's "Bloody Mary" deepcut, which was released in 2011, to chart on the Billboard Hot 100.
When it comes to Halloween, it's guaranteed there will be plenty of pigtails and awkward dancing. The series also lets families or groups of friends jump in on the fun - so you might just see the whole Addams Family crew out and about this year.

8 Halloween Costumes Central New Yorkers Will Appreciate
Show your CNY pride with these 10 last minute costume ideas!
Best Halloween Costumes in Central New York
Take a look at some of the most creative costumes in Central New York.