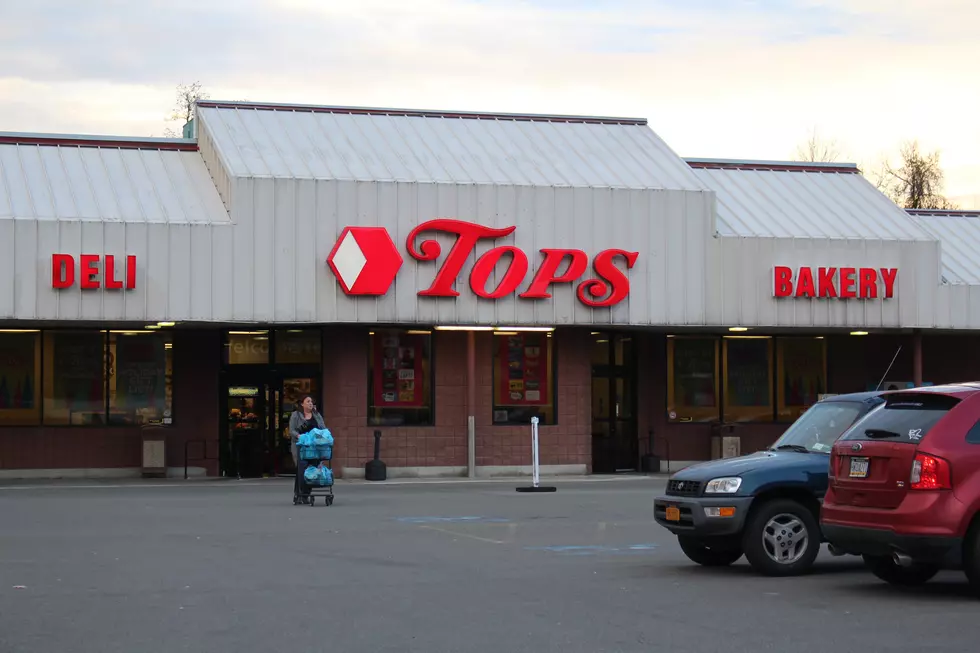 Tops Grocery Sales Up But Store Closures Still Possible
Photo: Bob Joseph/WNBF News
There's good news and bad news for Tops Friendly Markets.
A Bankruptcy Court has ruled in favor of Tops' request in February to be able to close under-performing stores as part of its reorganization plans.
The decision comes just days after the chain with stores in New York, Pennsylvania and Vermont moved up four slots on the Progressive Grocer Top 50 list.  Tops moved to number 28 from 32 based on sales, raking in $2.862 billion for the fiscal year.
Wegmans Supermarkets, which also operate in New York and Pennsylvania moved from number 15 on the list to number 13.  The Rochester-based Wegmans' listed fiscal year sales at $6.565 billion.
Walmart is at the top of the list with $159.809 billion in sales.
As for Tops' options as it works through Chapter 11 Bankruptcy proceedings, the company has not commented on which, if any of its 169 stores, have been targeted so far for closure.
In the Twin Tiers, Tops Friendly Markets has stores in Owego, Norwich, Cortland and Hancock in New York and Wysox in Pennsylvania.