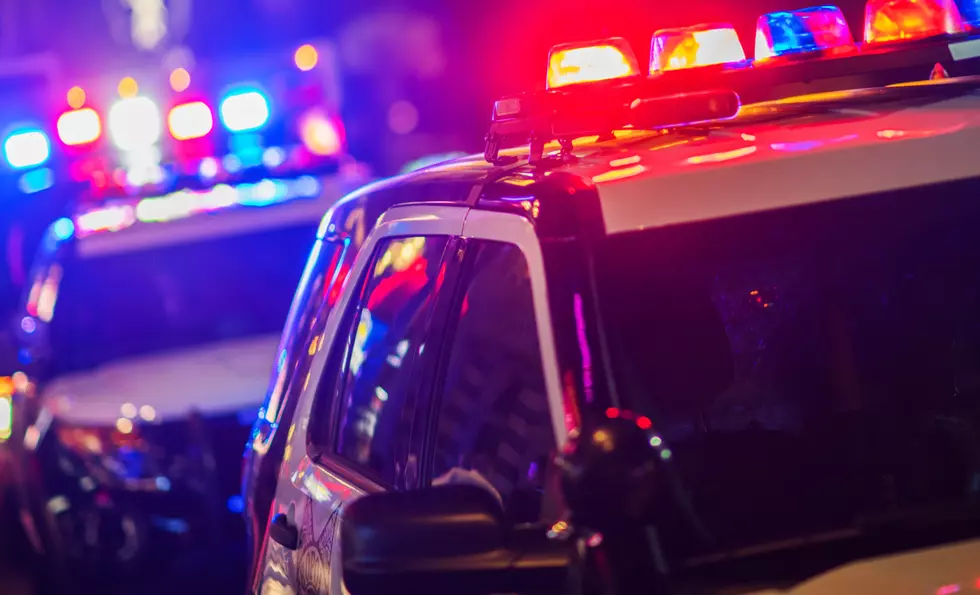 Victims Identified in I-90 Shooting; Buffalo Sewer Authority Vehicle Shot Up
Getty Images
One person was killed and two more injured when a Buffalo Sewer Authority vehicle was shot up while traveling on I-90 in the city of Buffalo.
New York State Police are seeking help from the public and hope someone has dash cam footage of the incident. Police say the suspect vehicle is a late model, dark colored Jeep Grand Cherokee. An occupant of the Jeep fired several rounds into the sewer authority vehicle injuring all three passengers.
It happened at around 11:20 a.m. on Thursday morning, police said.
A 22-year-old Buffalo man, Keyshawn Gault, who was a front seat passenger in the vehicle was fatally wounded. Police also say 30-year-old Myron Walker and 23-year-old Lamar Whitfield - both of Buffalo - suffered gunshot wounds.
Several law enforcement agencies continue to investigate the incident, including the NYSP Bureau of Criminal Investigation, Forensic Identification Unit, Buffalo Police Department, the Erie Crime Analysis Center and the Erie County District Attorney's Office.
Anyone who may have information on the shooting or who has dash cam video is asked to call NYSP at 585-344-6200.
[AUTHOR'S NOTE: This post is for informational purposes. The information provided within was provided publicly by law enforcement. Any charges or accusations of wrongdoing mentioned in the article are only allegations and the reader is reminded that all persons are innocent until proven guilty in a court of law.]
Utica Zoo Through the Years
The
Utica Zoo
first opened July 15, 1914, and its come a long way over the years.
Gallery Credit: Credit - Polly McAdams
The Top 25 Most Baffling UFO Sightings Reported in New York This Year
When residents of the Empire State spot something unexplainable in the skies, they report it to
the National UFO Reporting Center
. There's been about 80 new sightings so far in 2023 that raised a few hackles.
NUFORC does investigate what people saw to determine if they actually witnessed alien activity or something else. Oftentime, these reports turn out to be false flags. For example; someone from NYC reported seeing a strange, square-like object in the sky on July 22. They provided a photo to NUFORC, who then ruled the person saw an "advertising banner behind a private aircraft."
However, there have been several creepy reports that couldn't be brushed off with a logical explanation. And some of these reports had photo or video evidence attached.
Scroll through New York's top 25 weirdest sightings of 2023.
Inside Look at Madison County Landfill
When you put your trash or recyclables on the curb what really happens to them? Find out at the Madison County Landfill.
Gallery Credit: Credit - Polly McAdams