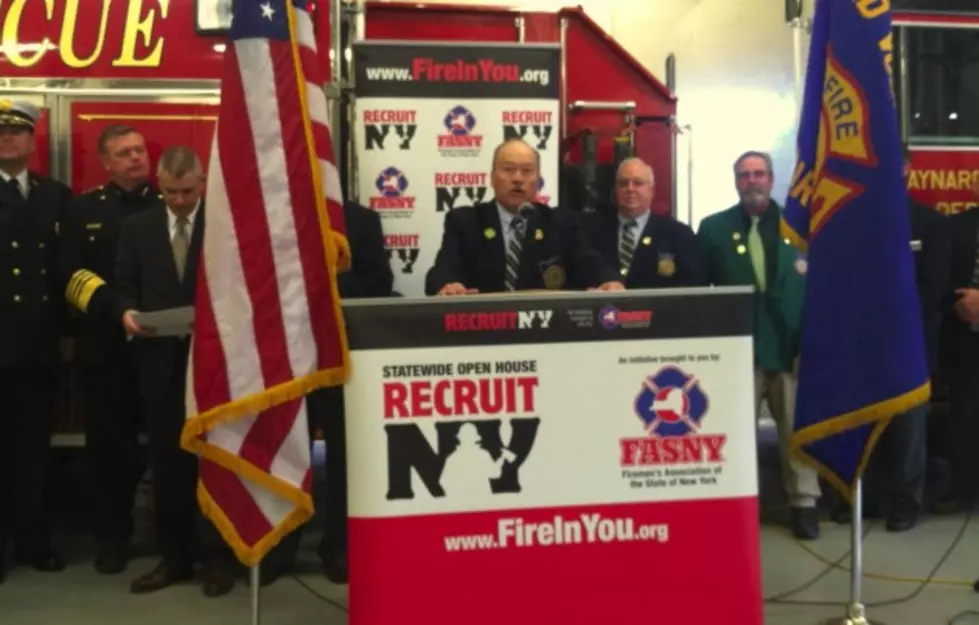 Volunteer Firefighter Recruitment Effort This Weekend [VIDEO]
Jim Rondenelli, WIBX
It's a statewide effort aimed at increasing volunteer firefighter numbers.
The 5th annual RecruitNY campaign is taking place this weekend
Volunteer fire department across the state will be opening their doors to the public on Saturday and Sunday to educate them about what it takes to become a volunteer firefighter.
Randy Caldwell, Captain and Public Information Officer at the Maynard Fire Department, says while volunteer fire departments have been holding the line or maintaining members over the last several years, that's not good enough.
He says fire departments are responding to more calls today and need more volunteers.