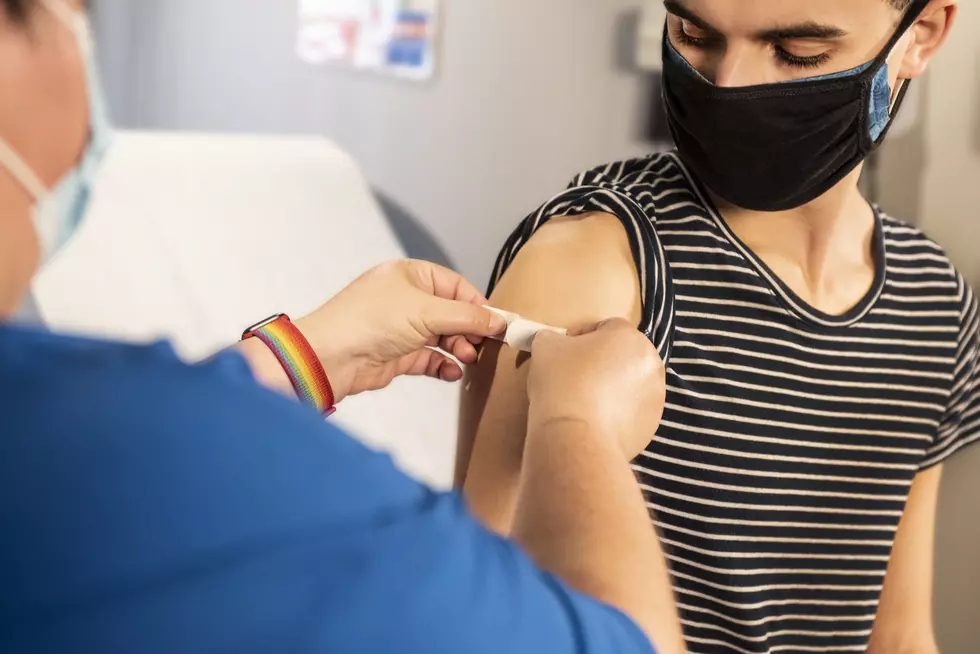 Where Can You Get a COVID-19 Booster in Central New York?
Photo by CDC on Unsplash
COVID-19 cases are rising across the United States and if you don't want to become a statistic, then you should get a booster shot.
The Food and Drug Administration approved the new round of COVID-19 boosters last week and they're now heading to pharmacies across the nation.
The hope is that if more Americans roll up their sleeves and get the jab, this will help halt the surge in COVID-19 cases and prevent the typical spike in cases that come in the winter.
Where to get boosters
The Federal Government updated its website to help residents find a COVID-19 booster nearest them.
A search for pharmacies administering the updated Moderna and Pfizer boosters turned up numerous locations.
From there, residents can select the location nearest them and book their appointment.
The government website will direct traffic right to the pharmacy's page. 
However, it is unlikely you'll be able to book an immediate opening as some of the earlier appointments are starting early next week. So if you want your shot ASAP, don't wait.
What's Going on with COVID
The new boosters were formulated to combat the XBB.1.5 subvariant and will help boost immunity to other omicron variants.
While XBB.1.5 only accounts for 3 percent of new COVID-19 cases, researchers say that current omicron strains are still closely related.
For example, a predominant variant called EG.5 makes up 22 percent of all new cases and shares several similarities.Additionally, same goes for variant FL.1.5.1 that has infected 15 percent of all new cases. Both derive from the XBB subvariant family, which means the vaccine will be effective against them.
For those watching the BA.2.86 strain that's been dubbed "Pirola" and made headlines for having a large number of mutations, health experts say they are feeling more confident that this strain isn't as scary as initially thought.
Based on current lab data, the Pirola variant does not appear to evade immunity as originally thought, nor does it seem as transmissible.
Also, Moderna and Pfizer both announced their vaccine would work against the new variant.
When to Get Your Booster
The Centers for Disease Control and Prevention say that people who got a COVID-19 vaccine less than 2 months ago do not need to get the booster at this time.
View this post on Instagram
The booster has been approved for those six months and older.
Health experts are urging the public to get boosted, as the vaccine's arrival comes just before the winter, when viruses typically spread faster because of the increase of indoor activities.
Hospitalizations due to COVID-19 infection are already ticking upward. While current rates are nowhere near the first two winter surges from 2020 and 2021, hospitalizations have continued to rise since July.
Currently, there are roughly 1,500 people currently hospitalized with COVID while 144 of them are in the ICU.
Health officials are urging the public to continue testing if they suspect they may have contracted the virus and to wear a mask in public when they're feeling under the weather.
They are also encouraging people to consider also getting the annual flu vaccine and also seek immunization against RSV.
So, are you getting the booster?

DON'T Do This After Getting a COVID-19 Booster Shot
I made the stupid decision of going against this helpful advice, and now I am paying the price. Learn how to care for yourself after a getting COVID-19 Booster.
Rules You Must Now Follow in New York If Exposed To COVID Or Symptoms
New rules: What you must do in New York if you have COVID, COVID symptoms, or are exposed to the virus.
All-Time COVID Deaths Per County in New York