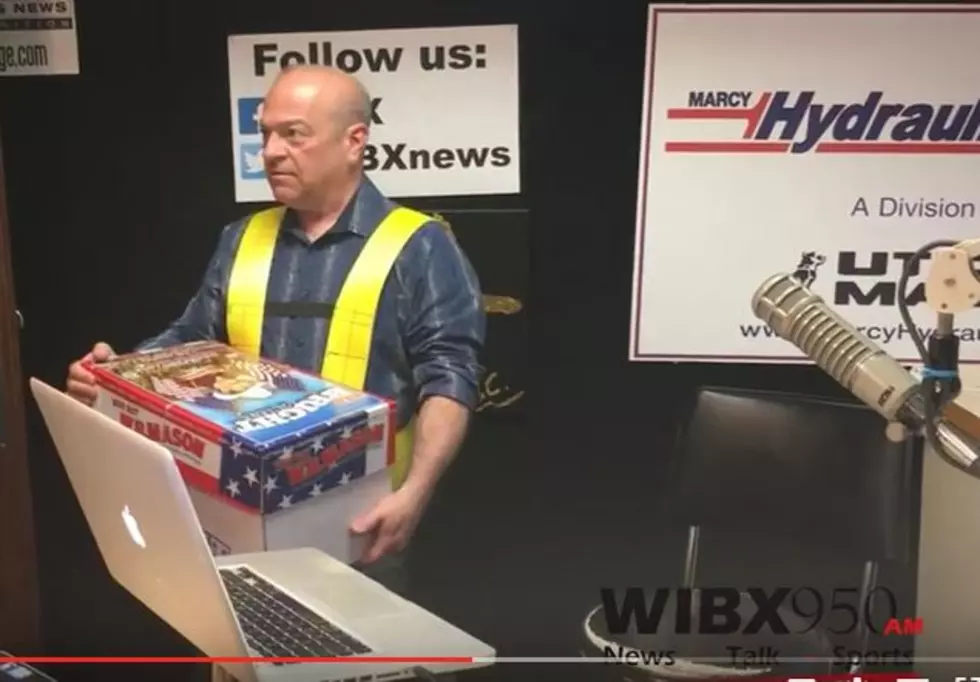 Your Aching Back? Local Inventor Creates Lift Assist Work Belt
Bill Keeler (via WIBX YouTube)
WIBX First News with Keeler in the Morning caught up with local inventor Andy Putrello this week to talk about his patent pending Lift Assist Work Belt.
It looks like a safety vest with a built-in ledge.
Putrello says he designed the unit after seeing people repeatedly lifting, pivoting and waddling like a duck when carrying things. This doesn't help you lift a box off the ground, for instance, but provides stabilization when you're moving it, he said.
Putrello's SoloScientific.com website says the belt 'transfers the weight of the object being carried from the arms and back to the legs and hips!.'
The New Hartford native and Keeler demonstrated who it works: