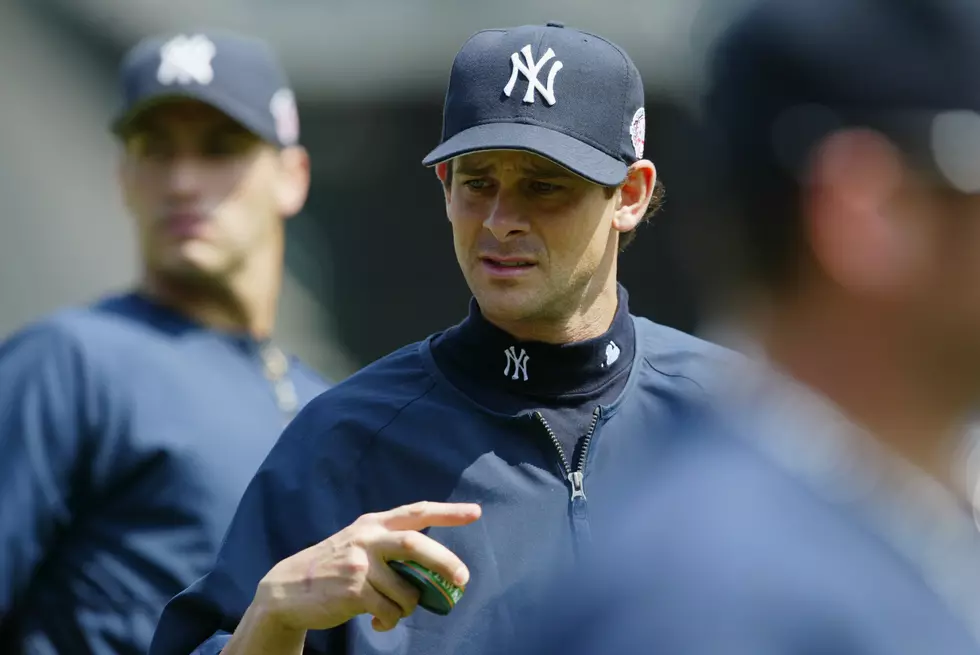 Aaron Boone Named New Yankee Manager
Aaron Boone with Yankees in 2003 (Photo by Justin Sullivan/Getty Images)
Yankees sources are confirming that former player and - most recently - ESPN baseball analyst Aaron Boone is the next manager for the pinstripes. 
While a story about the sources confirming the hire was available on the Yankees.com homepage, the story noted the team had not yet made an official confirmation as of Saturday afternoon.
Boone played seven of his twelve MLB campaigns in Cincinnati and spent just a third of a season in the Bronx - playing in only 54 regular season games. However, he'll forever be remembered by Yankees fans for his Game 7 walk-off home run against Boston kunckleballer Tim Wakefield that sent New York to the 2003 World Series.
Boone has never coached in any capacity in the major or minor leagues.
The apparent hiring comes after a five week search that publicly included at least half-a-dozen candidates like Carlos Beltran, Chris Woodward, Hensley Meulens, Raul Ibanez and ex-Mariners and Indians manager Eric Wedge.
Rob Thompson had been bench coach under Joe Girardi and interviewed for the manager's spot. Some reports Friday said Thompson would be leaving the Yankees to take a coaching position elsewhere.
Girardi was not re-signed by the Yankees this past season despite taking what was thought to be a rebuilding team to Game 7 of the ALCS. He exited New York with a 910-710 record, six postseason appearances and a World Championship.