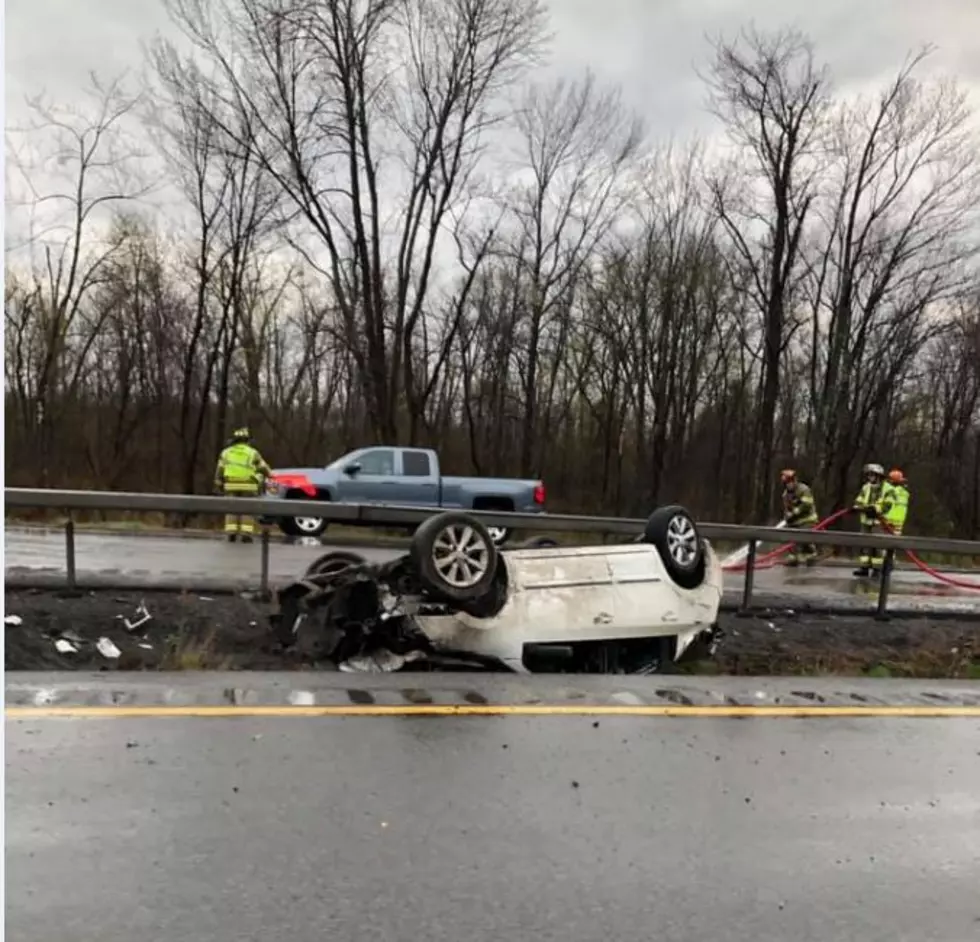 Rome Man Injured In Rollover Accident On Route 49
Ray Carruthers, TSM
A Rome man was injured in a motor vehicle accident on Route 49 in the Town of Floyd on Friday morning.
The Oneida County Sheriff's Office say 78-year old Frank Tallarino rear ended a dump truck being operated by 55-year old Todd Weston of Taberg.
After colliding with the dump truck, Tallarino's car hit the guide rail in the center median, causing the vehicle to roll over onto its roof.
Tallarino taken to St. Elizabeth Hospital with back pain.
He was issued a traffic summons for unsafe lane change.