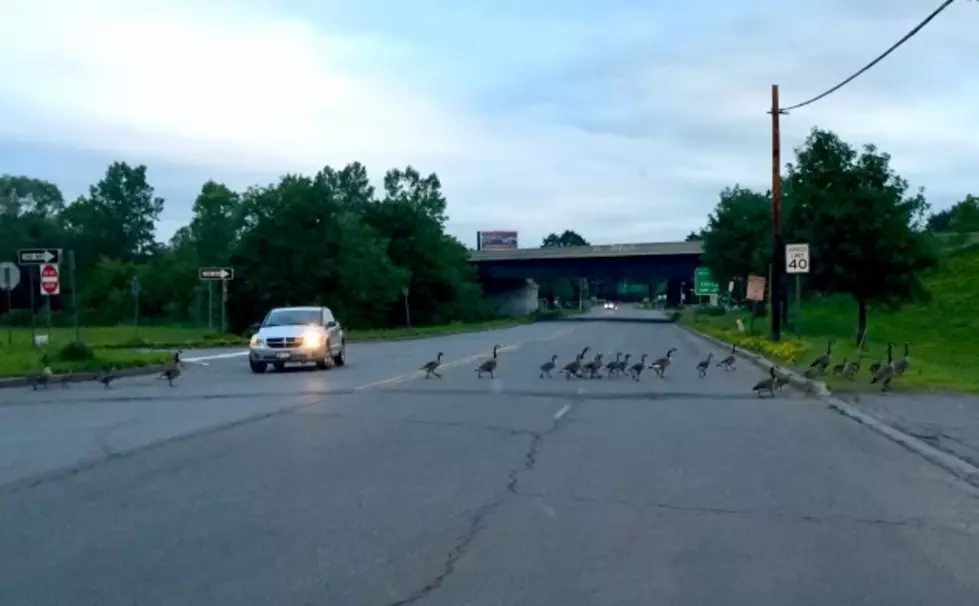 An Ilion Tradition- Traffic Stopping for Geese, Once Again This Year
Ilion geese crossing the street and holding up traffic. (Photo by Bill Keeler / WIBX)
It's an amazing display of nature in the village of Ilion.  Every year, the Canadian Geese return to the same spot in the Herkimer County village to lay their eggs and hatch their baby geese.  Just like clockwork, as spring turns to summer, the geese and their goslings come out of the swamp nesting area and cross the street right in front of oncoming traffic.
It's incredible to see traffic come to a complete stop as the adult geese escort the little ones across the street to safety.
If you miss them this year, no need to worry.  They'll be back in spring of 2016.