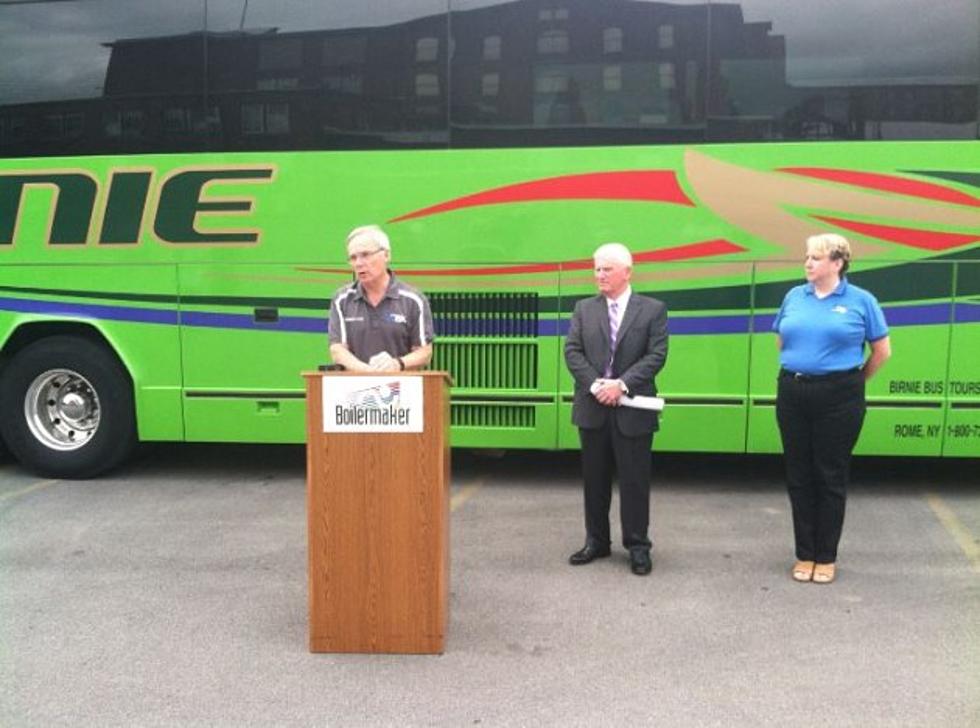 Birnie Bus To Provide Shuttle Service To Boilermaker 5K Start Line
Jim Rondenelli, WIBX
Runners participating in the Boilermaker 5K race will have an easier time getting to the starting line this year.
For the first time ever, there will be shuttle service to the start line.
Birnie Bus will shuttle runners from the CONMED parking lot off of French Road to the start line on Burrstone Road. The buses will begin shuttling runners at 5:30 am and end at 6:45.  The 5K race begins at 7:15.
There will also be service back to CONMED from the post race party.
Once again this year, Birine Bus will be offering shuttle service from Syracuse to the Boilemaker start line.
The 38th running of the Boilermaker will take place on Sunday,  July 12th.