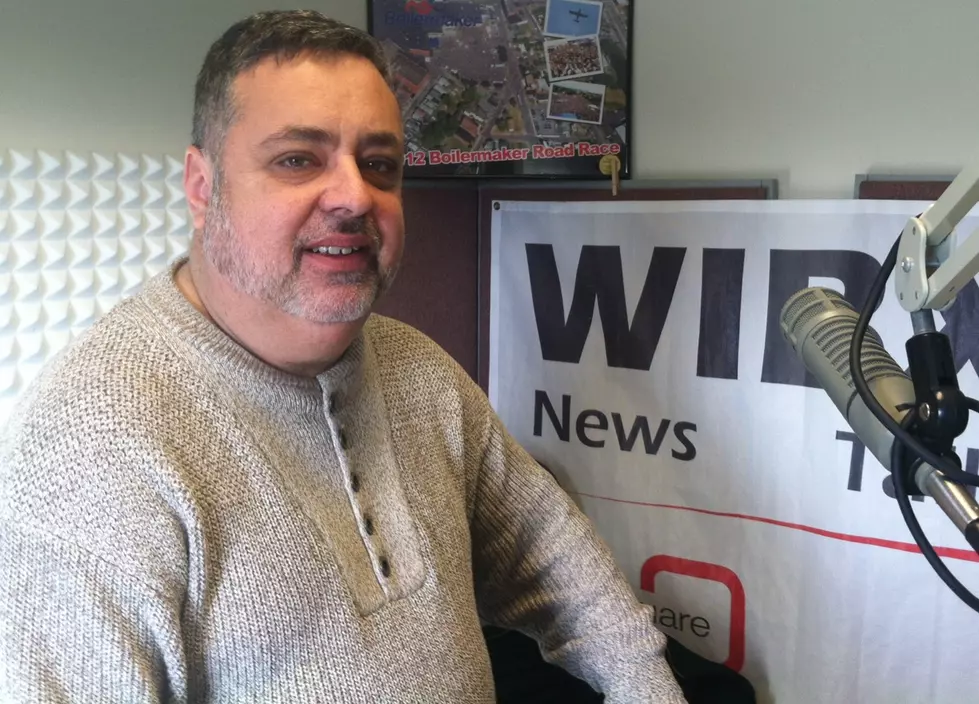 WIBX's Jim Rondenelli Wins Boilermaker Award
James Rondenelli by Kristine Bellino, WIBX
It was a big day for WIBX's Jim Rondenelli.
The Boilermaker Committee and Tim Reed, Boilermaker President, announced on Tuesday that Rondenelli, News Director at WIBX, has been awarded the Les Diven Award, in recognition of "exceptional coverage" of the Boilermaker and contributions to the community.
Jim was born and raised in Utica and graduated from Herkimer College with a degree in Radio – Television Broadcasting. He has had many roles over the years including providing live race coverage for WIBX. Over the past several years, Jim has provided coverage from the finish line or reported live from the media truck.
This annual award is named in honor of Les Diven, a sports reporter for the Utica Daily Press and the Utica Observer-Dispatch for more than four decades. As volunteers, Les and his wife, Patricia, immersed themselves in the Boilermaker, processing every paper application. Until a few years ago, this meant every single application. The Divens' spirit of support for the Boilermaker is embodied in this year's honoree, Jim.
Tim Reed says he greatly appreciates Jim's involvement in the race. "Jim has been doing terrific Boilermaker coverage for 33 years," says Reed. "Since 1983 he has been a great friend to the race, its volunteers, the Boilermaker staff, and participants. The committee is honored to give him this award."
When he's not working, Jim's hobbies include music, sports, golf and collecting sports memorabilia. His favorite part of the Boilermaker is the way the entire community comes together to support the race. Jim's favorite memory from his years of covering the Boilermaker was his interview with Distance Running Hall of Famer and running legend Bill Rodgers, after he won the race in 1983.
"Winning the Les Diven Award means a lot to me," says Jim. "The Boilermaker has been a major part of my career. The award also means a lot as I have had the pleasure of working alongside many of the past winners. It's nice to be recognized in the group of Les Diven Award winners. "
_____________________________________________________________________________
Follow Bill Keeler on Facebook