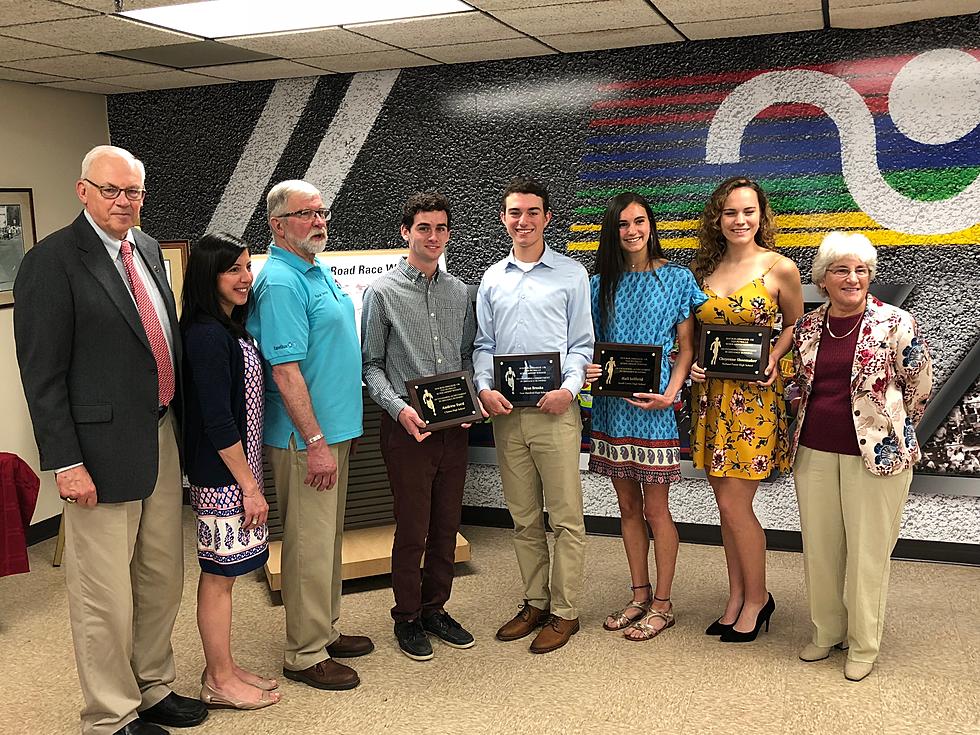 Boilermaker Awards Scholarships to Local Runners
via Boilermaker Road Race, from L - R, Richard Hunt (Scholarship Coordinator), Kim Povec (past recipient), Jom Stasaitis (Race Director), Andrew Ford, Ryan Brooks, Hali Ielfield, Cheyenne Shoemaker, Phyllis Petrillo (wife of Ted Petrillo)
Four area high school students were each awarded $1,500 scholarships by the Boilermaker Road Race this week. 
The scholarships - renamed in honor of longtime Boilermaker volunteer Ted Petrilllo who passed away last year - were presented to Hali Lelfield of South Lewis, Andrew Ford of Clinton, Cheyenne Shoemaker of Holland Patent and Ryan Brooks of New Hartford.
Each student also receives a free registration to this year's Boilermaker 15k, and the opportunity to start the race in the front of the pack, positioned among the elite field of runners.
The 41st running of the Boilermaker is set for Sunday, July 8, 2018. Bibs for the 15k race are still available.