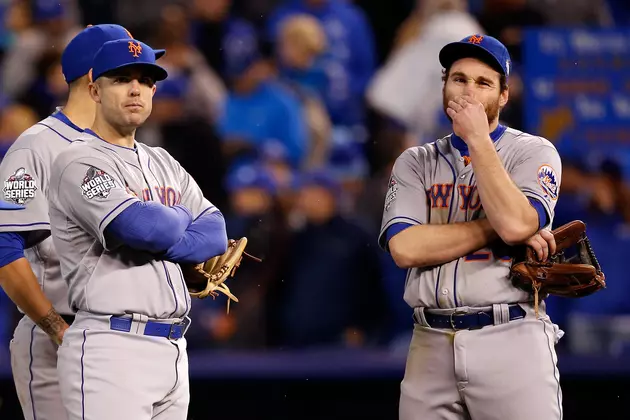 Cueto's CG Puts Mets In 0-2 Hole
Christian Petersen, Getty Images
Johnny Cueto gave up just two hits in a 122 pitch complete game that has the Kansas City Royals halfway to their first World Series title in 30 years. Backed by 10 hits and seven runs, the Royals easily took Game 2 of the series by a 7-1 won final, heading to Citi Field in New York with a 2-0 advantage.
For the Mets, Jacob deGrom (3-1) did not look like the deGrom we've seen so far in the playoffs. He suffered his first loss of the postseason, giving up six hits and four runs over five innings. He also walked three against just two strikeouts.
Kansas City scored four in the fifth and three more insurance runs in the eighth. Alcides Escobar and Eric Hosmer each had two hits, two RBI's and a run scored. Mike Moustakas added two hits and an RBI.
Lucas Duda had both Mets hits and their lone RBI.
Noah Syndergaard (1-1, 2.77 ERA in 3 playoff starts) will look to get a game back for the Mets on Friday night. Kansas City counters with Yordano Ventura (0-1, 5.09 ERA in 4 playoff starts).