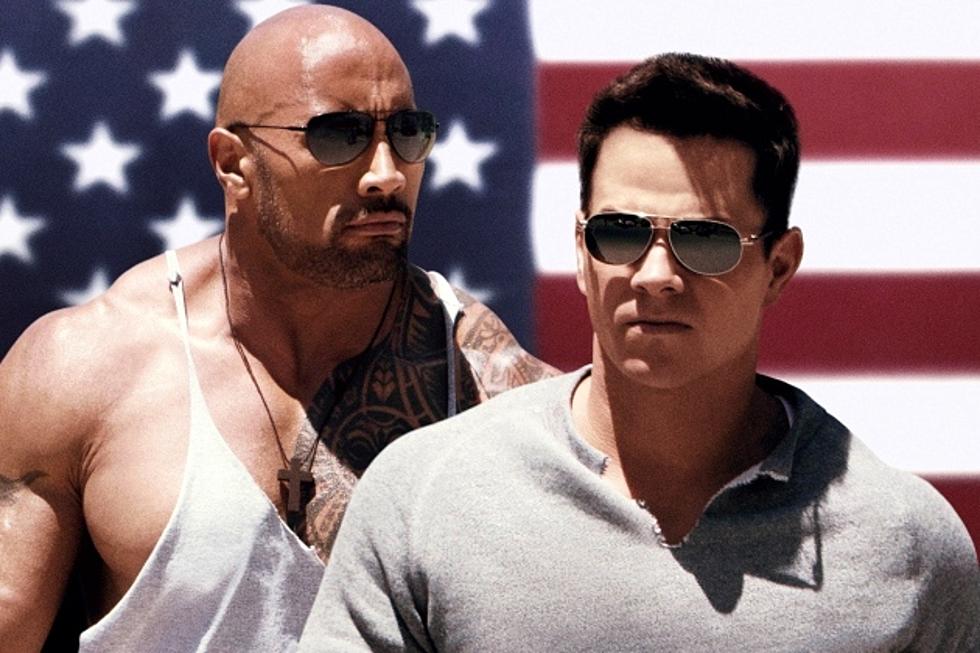 Dwayne Johnson and Mark Wahlberg to Headline HBO Athlete Dramedy Pilot
Paramount Pictures
After dominating the box office this past weekend with Michael Bay's 'Pain and Gain,' Dwayne "The Rock" Johnson and Mark Wahlberg are heading to the last place we expected to find them -- the small screen. The body-building duo will reunite for an upcoming HBO drama pilot about retired athletes in Miami, with Johnson set to star and Peter Berg attached to direct a script from 'Entourage' writer Stephen Levinson. But is there any chance HBO would pass on such a star-studded series?
Once upon a time, The Rock proved himself the most electrifying man in sports entertainment, but given his current box office track record, we never expected to see him headlining the small screen again. And yet, Deadline reveals that Johnson will star in an upcoming as-yet-unititled HBO dramedy pilot, centering around the lives of Miami athletes, both active and retired.
Not only will 'Entourage' producers Mark Wahlberg and Stephen Levinson helm the new series, but acclaimed director Peter Berg will lend his talents to the pilot episode, shooting this fall. The search is underway for a showrunner, while Johnson himself, Berg and Johnson's manager Dany Garcia will also executive produce.
We know that audiences can't resist Johnson's box office draw, proven earlier this year with 'G.I. Joe: Retaliation' and next to be seen in 'Fast and Furious 6,' but what say you? Would you be interested to see a new HBO series with Johnson in the starring role, and Mark Wahlberg producing?