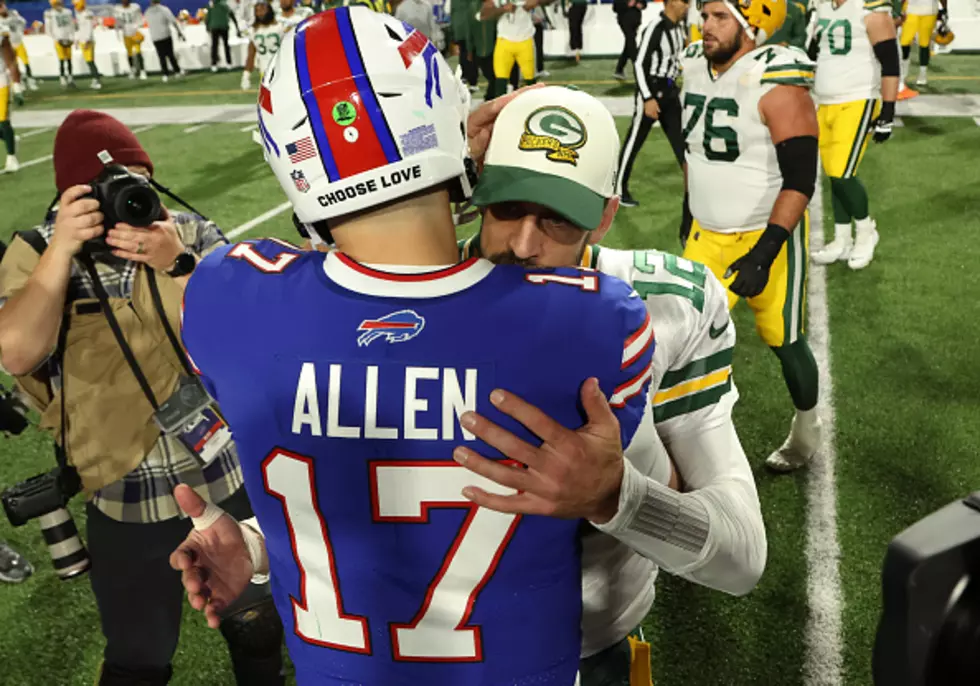 ESPN Blackout- Will We Be Able To See the Jets – Bills Game This Monday Night?
Getty Images
The NFL season opens on Thursday night and for local fans, the Buffalo Bills will open with Aaron Rogers and the New York Jets on Monday Night Football. But, will local fans be able to see the game as Spectrum cable is currently in a battle with Disney, which is currently blocking ESPN and other networks from Spectrum?
As of right now, the answer is yes. Here's what we know.
Monday Night Football is bring telecast over ESPN for most of the season, however, for the opening game of the season, the Bills-Jets game will also be simulcast over ABC (WUTR locally).
It's certainly possible that things could change by game time, but it's unlikely. ABC WUTR 20 is not currently a part of the Disney blackout. Viewers in the region should not have a problem getting the game on Monday night.
Currently, the blackout includes Disney owned networks including the Disney Channel, all ESPN channels, the ACC Network, and other channels.
Here's what Spectrum says will be impacted.
Disney-owned channels and stations:
ESPN, ESPN2, ESPN Deportes, ESPNU, ESPN News, SEC Network, ACC Network, Longhorn Network, FX, FX Movie Channel, FXX, Freeform, National Geographic, Nat Geo Wild, Nat Geo Mundo, Disney Channel, Disney Junior, Disney XD, BabyTV
ABC On Demand programming and the following local ABC stations: ABC7 Chicago, ABC7 Los Angeles, ABC7 New York, ABC7 San Francisco, ABC11 Raleigh-Durham, ABC13 Houston, ABC30 Fresno.
Please note: programming within apps, such as the ESPN app, will also be impacted.
The blackout of the ACC Network will mean that Saturday's Syracuse Orange Men's Football game against Western Michigan at 3:30 PM on the ACC Network will not be available in the Utica-Rome market via Spectrum. It also means that of you have ESPN+ and you have Spectrum, the game will also be blacked out.
There are a few ways to solve the blackout problem.  First, go to a bar to watch the game. Second, subscribe to YouTubeTV, FuboTV, Direct TV, or other streaming services. These streaming services will have ESPN.
These 11 Upstate New York Restaurants Are Ready For Their Spotlight
These restaurants are all a bit "off the grid" but they are certainly deserving To be put on your Upstate road trip bucket list!. Some of these "hidden gems" may just end up being a favorite place of your to eat! The restaurants range from the Hudson Valley to the Adirondacks and to Niagara County in Western New York.
Take a Look!! 12 Mouthwatering Upstate New York Candy Stores