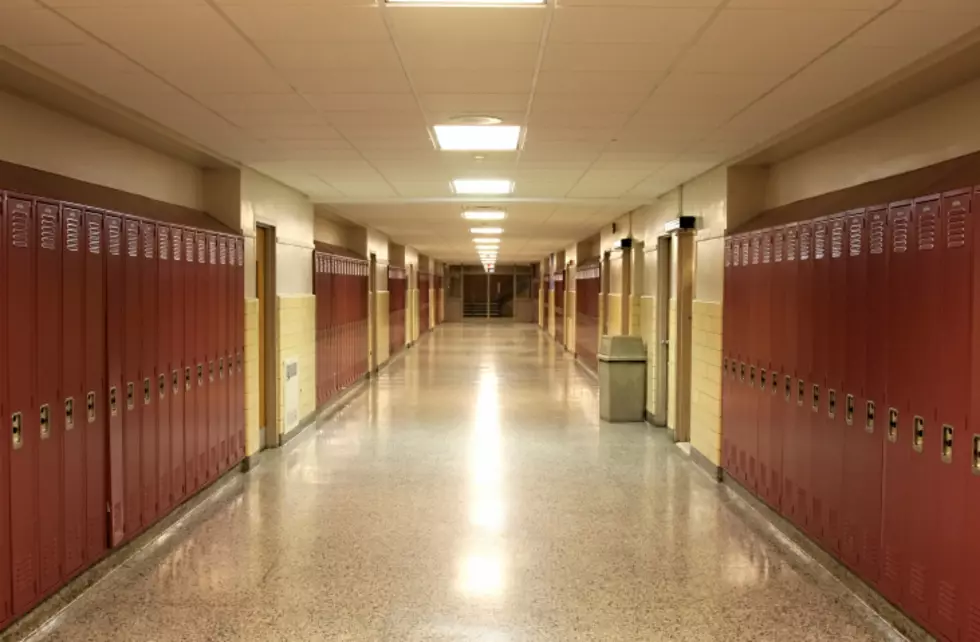 Ex-Teacher Accused Of Paying Students For Help Making Bomb
Photo Credit - surpasspro/Thinkstock
NEW YORK (AP) — A former high school teacher and his brother were accused on Thursday of stockpiling explosive materials in their apartment and paying students to dismantle fireworks for gunpowder to make bombs.
Christian Toro and his brother, Tyler Toro, were charged in a federal complaint with unlawfully manufacturing a destructive device. Christian Toro also was charged with distribution of explosive materials to a minor.
The brothers pleaded not guilty and were being held pending their next court date. There was no immediate response to requests for comment from their attorneys.
Democratic Mayor Bill de Blasio praised law enforcement for halting the brothers' plans.
"The brave men and women of the (New York Police Department) and of the FBI have done extraordinary work and, in this case, likely saved many, many lives," de Blasio said at a news conference.
Authorities said that there was no indication of any continued threat and that all the suspects involved had been arrested.
The case grew out of a bomb threat called into a school by a student in December. Authorities said Christian Toro then resigned, Tyler Toro returned the ex-teacher's school laptop and a technician found a document about explosives on it.
Authorities interviewed Christian Toro at his Bronx apartment earlier this month.
Christian Toro told law enforcement agents that he'd come across the document about explosives while researching the deadly 2013 Boston Marathon bombing, looked only at its contents and never meant to download it, the complaint said. He said he'd never built a bomb.
But on Wednesday, students at his former school told agents that he paid at least two students about $50 an hour between October and January to break up fireworks and store the powder from them, said the complaint, which didn't say what the purpose of the bomb was.
Agents got a warrant and searched the Toros' apartment on Thursday, finding more than 30 pounds (14 kilograms) of various chemicals used in explosives, a box of firecrackers, a bag of metal spheres that could be used to pack a bomb with damaging projectiles and a diary, the complaint said.
The diary, with Tyler Toro's name in it, said "Christian arrested" and "If you're registered as a sex offender, things will be difficult. But I am here 100 percent, living, buying weapons. Whatever we need," according to the complaint.
The diary also talked about having thrown away all the evidence of something code-named operation "Flash," proclaimed "we are the twin Toros" and threatened retribution if anyone would "strike us now," authorities said. It added, "I hope this doesn't turn into a scene from Goodfellas," they said.
"Goodfellas," a 1990 Martin Scorsese movie starring Robert De Niro, Ray Liotta and Joe Pesci, chronicles a mobster-turned-informant.
The complaint said agents searching the apartment also found a yellow backpack, which contained a purple index card with handwriting that said "under the full moon the small ones will know terror."
The NYPD's deputy commissioner for counterterrorism and intelligence, John Miller, said the brothers' motive was unclear. He said police didn't know if the brothers were inspired by any terror groups.
"Neither of them was on our radar before this," he said.
The complaint said Christian Toro was arrested Jan. 31 on a charge of raping someone under age 17; it's a felony rape in New York for someone over age 20 to have sex with someone under age 17. No details of that case could be found Thursday night in online court records.
Associated Press writers Colleen Long and Jennifer Peltz contributed to this report.